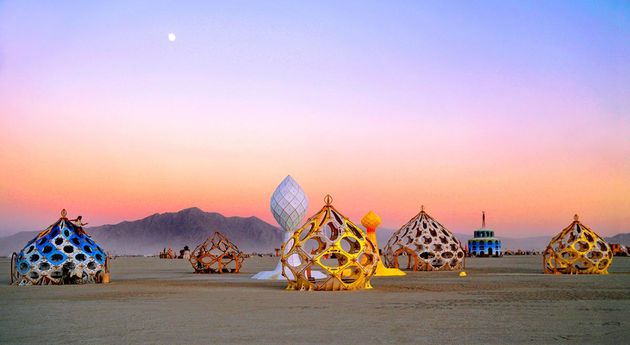 Zonotopia and the Two Trees by Rob Bell. All images by Philippe Glade
A book documenting Burning Man shows the wonder and spectacle of the ephemeral architecture that appears in the desert
Every year – usually in the late summer – the Nevada desert comes alive with the buzz of building and music, with people from around the world attending Burning Man, a festival that emerged as part of a countercultural movement and celebrated its 30th anniversary this year.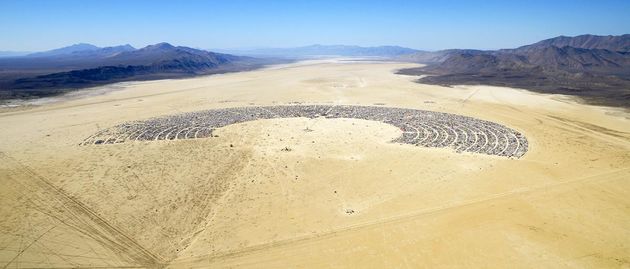 What started as a summer solstice ritual – with the burning of an eight-foot figure that gave the annual event its name – has become a festival that involves the creation of what is essentially a small, temporary city in the desert each year. Almost 70,000 people from around the globe now gather there annually, generating a town of temporary structures and dwellings that they call home for a brief period.
In Icon 198, we explored these structures in detail, discovering that the creativity of architects and designers attending has led to increasingly impressive and complex structures. Nowadays, big name architects such as Bjarke Ingels' BIG are among the creators of dwellings and follies that emerge en masse in the Black Rock City.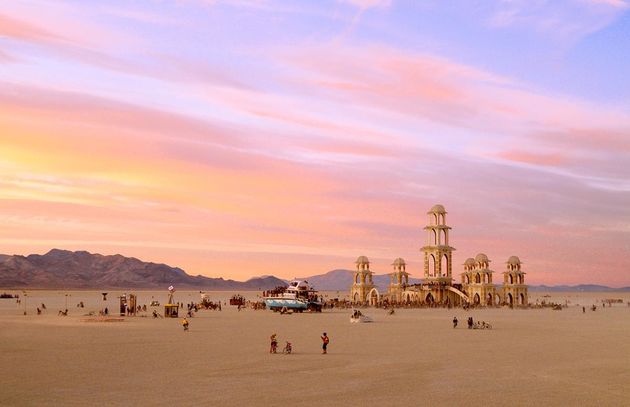 In that feature, we included photography by Philippe Glade, a French photographer who has been documenting the festival and the creation of 'Black Rock City' since the 1990s. In his years visiting the festival he has captured the evolution of the installations, and has turned that material into a book.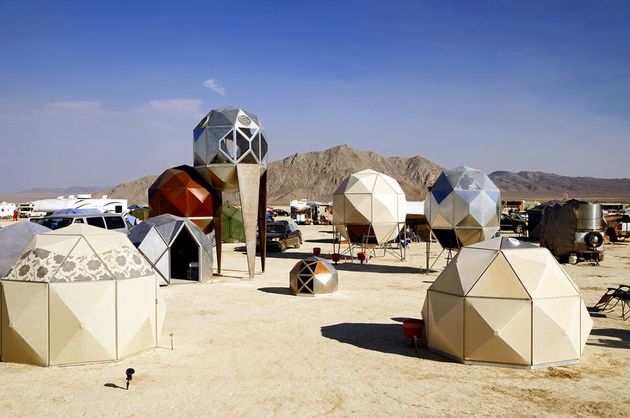 Titled Black Rock Desert, NV: The New Ephemeral Architecture of Burning Man, the book showcases the breadth and complexity of the structures made every year. Through a collection of images taken over the course of two decades, it offers an insight into the changing size and nature of the physical spaces that comprise the festival.
Glade decided to create the book after visiting Burning Man in 1996 and finding what he describes as 'a nascent sociological event', something he decided to capture through photographing the temporary dwellings people created to survive in the desert.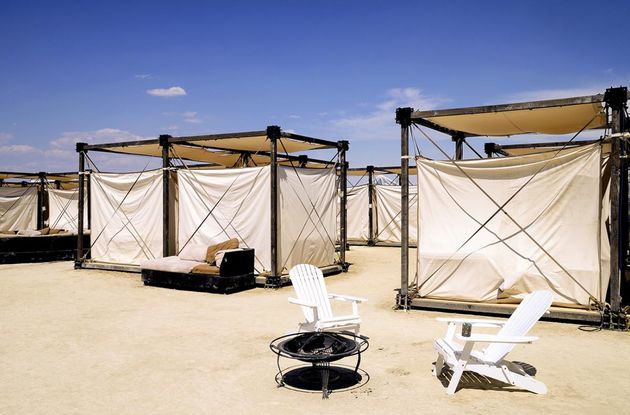 As well as publishing his photography, Glade also runs the blog Black Rock City and presents an annual award – the Golden Rebar – to reward innovative architecture at the event every year.
The book is available in a short print run only – find out more here.
---