The Australian photographer is making a splash with his latest series 'Pools from Above'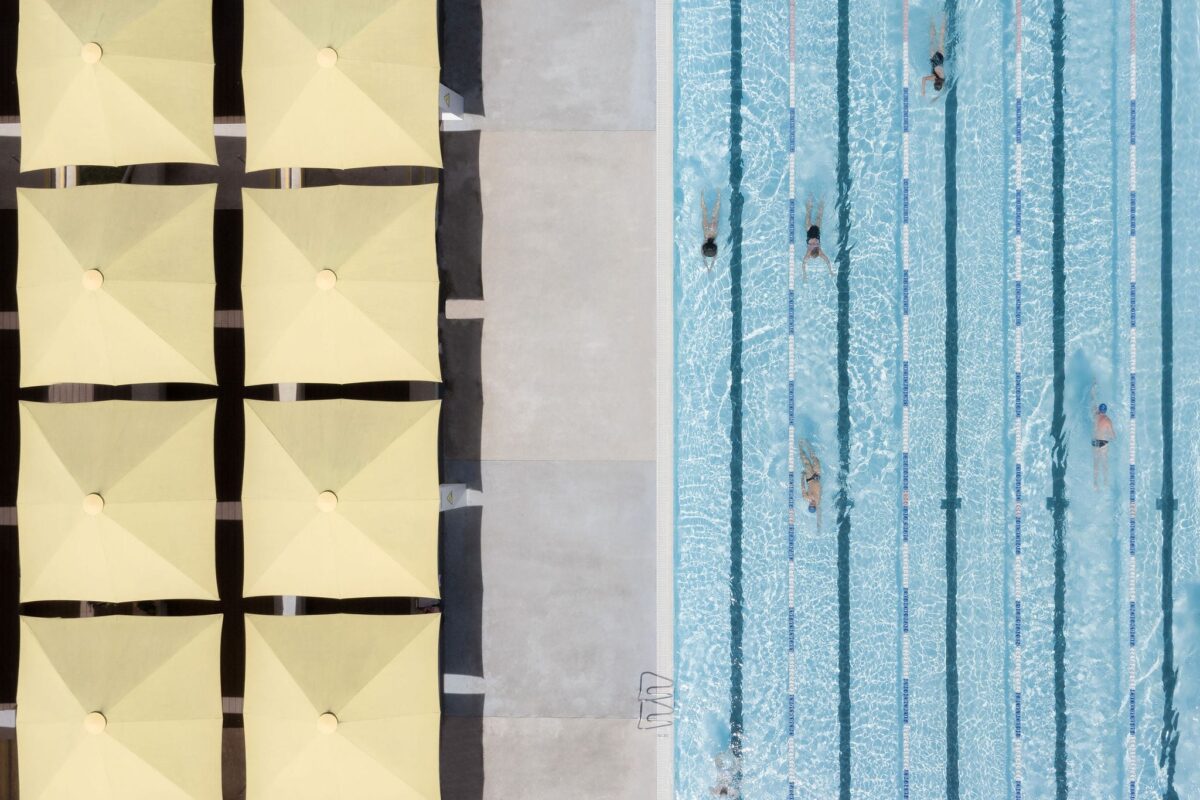 Words by Jessica-Christin Hametner
From hydro pools to rooftop infinities disappearing into the horizon, swimming pools signify status, success and above all, luxury. As the ultimate suburban aspiration and symbol of domestic opulence, the swimming pool has fascinated photographers, writers and artists alike for decades. Whether David Hockney's sun-drenched Californian 'A Bigger Splash' (1967), Gatsby's ornate marble pool in F. Scott Fitzgerald's The Great Gatsby or Slim Aarons capturing a golden age of wealth and privilege over the course of his career, the pool has long been synonymous with extravagance and glamour.
Adding to this growing collection of poolside summer scenes is award-winning Australian photographer Brad Walls who has just unveiled his highly anticipated photography series titled 'Pools From Above'. An ode to the beauty of swimming pools and true to Walls' minimalist aesthetic, the aerial photographer's latest collection of photographs details the shapes, colours and textures from the world's most charming lidos.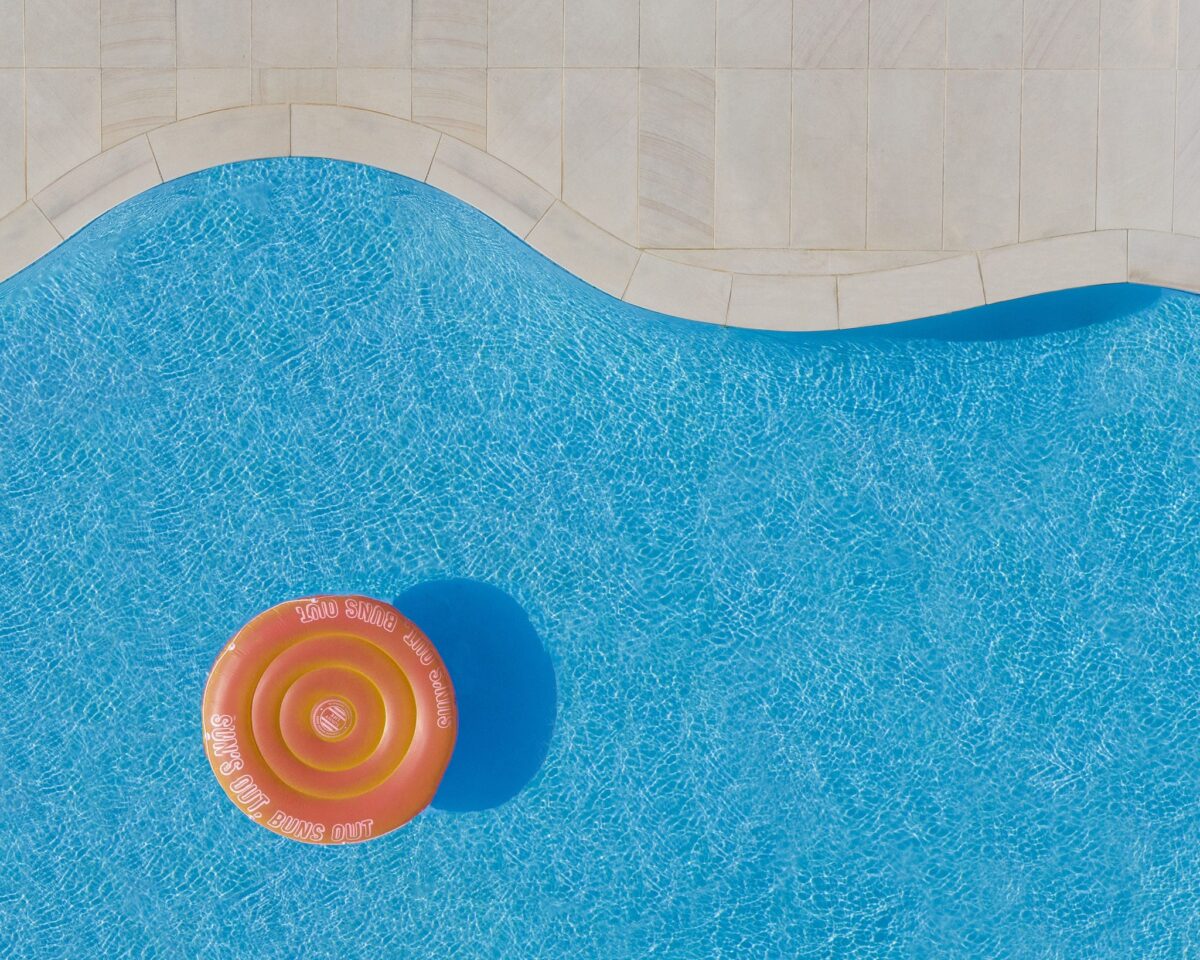 Inspired by Walls' travels 18 months ago, which saw him tour throughout Southeast Asia and his own home country Australia, his journey initially began by simply photographing bodies of water using a consumer drone with the aim to document holiday memories. However, when Walls stumbled upon Annie Kelly's tome Splash: The Art of the Swimming Pool, he felt inspired to invest more time into curating a pool-inspired series. "As I turned each page of Kelly's book, a wave of childhood nostalgia washed over me, spending hours in the pool over summer", he states. Paying powerful homage to Kelly, Walls' series chooses to focus on pools' elements of composition from a bird's eye view. "I fell in love with the lines, curves and negative space of the pools, which – without alternate perspective from a drone – would have been lost."
In addition to capturing the world's most renowned swimming pools across an array of idyllic locations, Walls' series belongs to a larger project, which is aimed at a book release in the near future. Since bursting onto the photography scene in early 2019, Walls has rapidly made a splash in the industry with his award-winning photography. He has gone on to garner worldwide media attention, with a primary focus on creating aerial portraits of sportspeople including synchronised swimmers, gymnasts and ice skaters from unique perspectives that audiences are normally unable to see.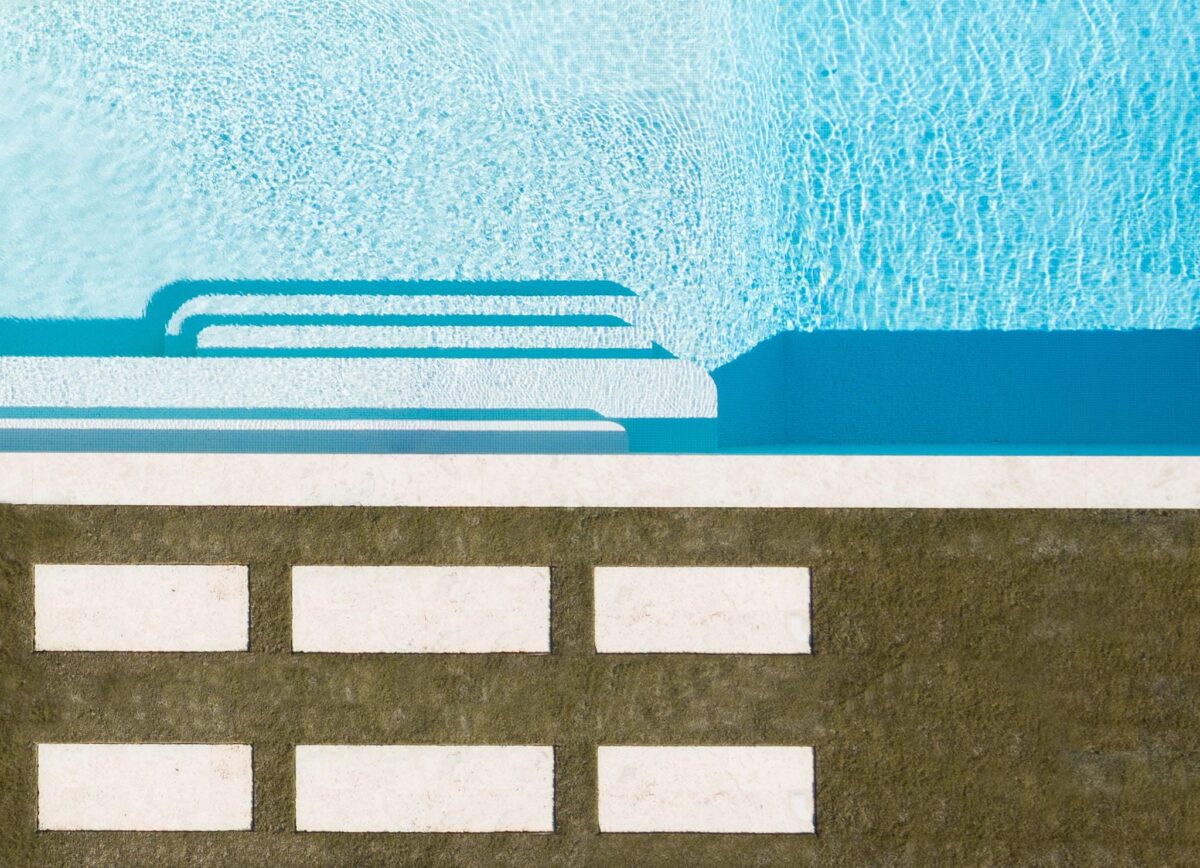 It's easy to see why Brad Walls is one to watch. With simple lines, geometric patterns and contrasting colours, his work invites both viewer and photographer alike to look beneath the surface. Demonstrating why minimalist photography is anything but mundane or bland, Walls' work makes the unadorned compelling, and in doing so, shows how powerful simplicity can be.
All images courtesy of Brad Walls
---