Portuguese studio Atelier Data has created a contemporary house, Casa Mãe, in Alcácer do Sal using traditional methods and materials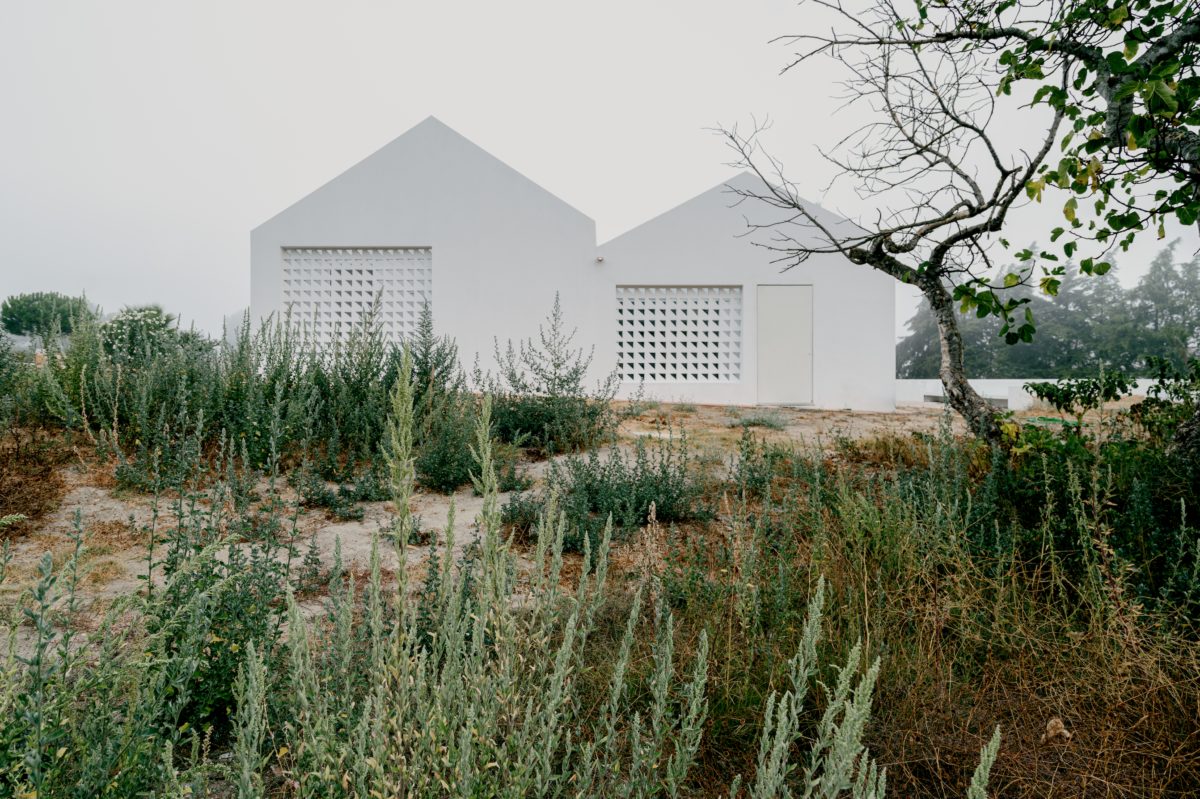 Words by Sonia Zhuravlyova 
Located in Alcácer do Sal, a rural area in central Portugal, Sítio da Lezíria is an extensive property consisting of a manor house and former stables dating back to the turn of the century. Lisbon studio Atelier Data converted the stables into an airy, white-washed guest house in 2012 and has repeated the trick with the manor house – now called Casa Mãe. 
The atelier rehabilitated the fabric of the manor house, which was in a poor state, using traditional methods and materials, such as clay in the roof and the floor, lime on exterior walls, traditional tiles and wood flooring, which the architects managed to salvage in the living room of the house.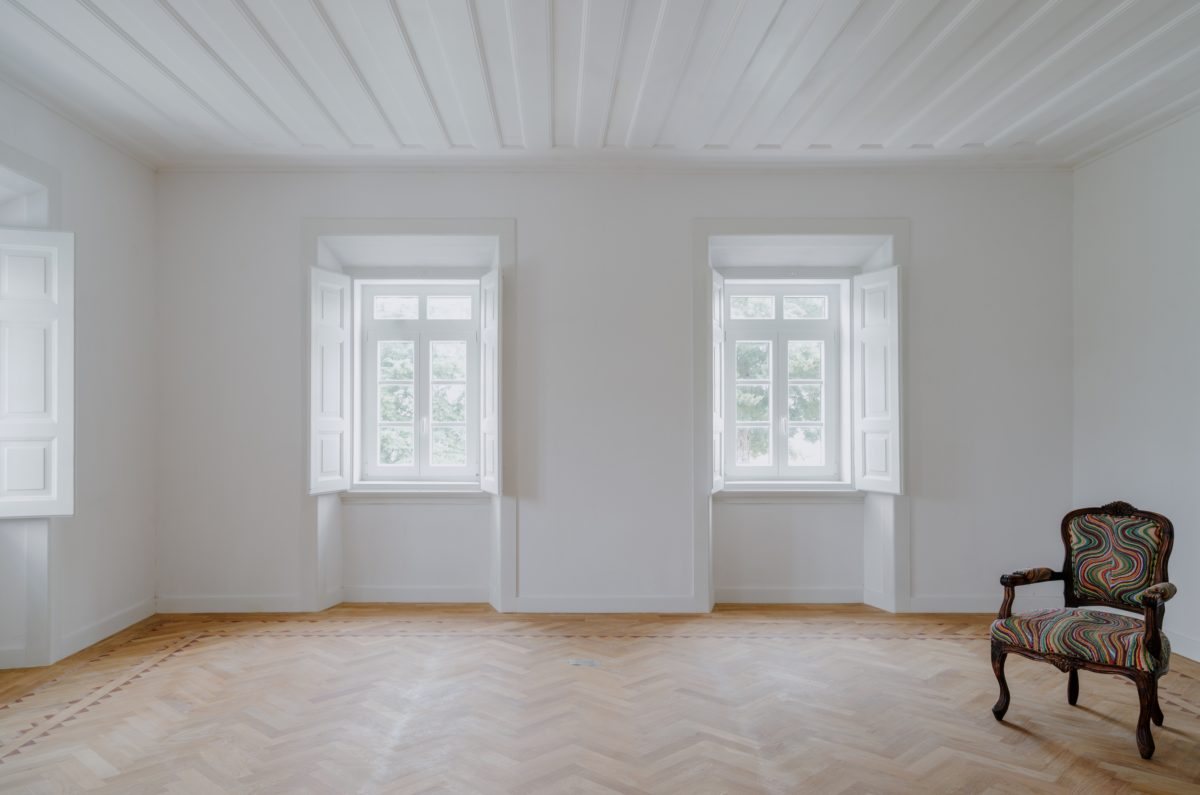 The architects added a new volume on the southeast side of the building to create space for two additional bedrooms, which have ensuite bathrooms and their own private patios. 
'This is a minimalist addition to the existing volume with a sloping roof,' explains architect Paulo Jorge Dias. 'It is the overall materiality (white painted concrete) that gives it a new tempo and a small prominence in relation to the old and original part of the house. However, if we look in more detail, traditional materials such as cobogó (a kind of perforated brick) and hydraulic mosaic are also used in the new part.'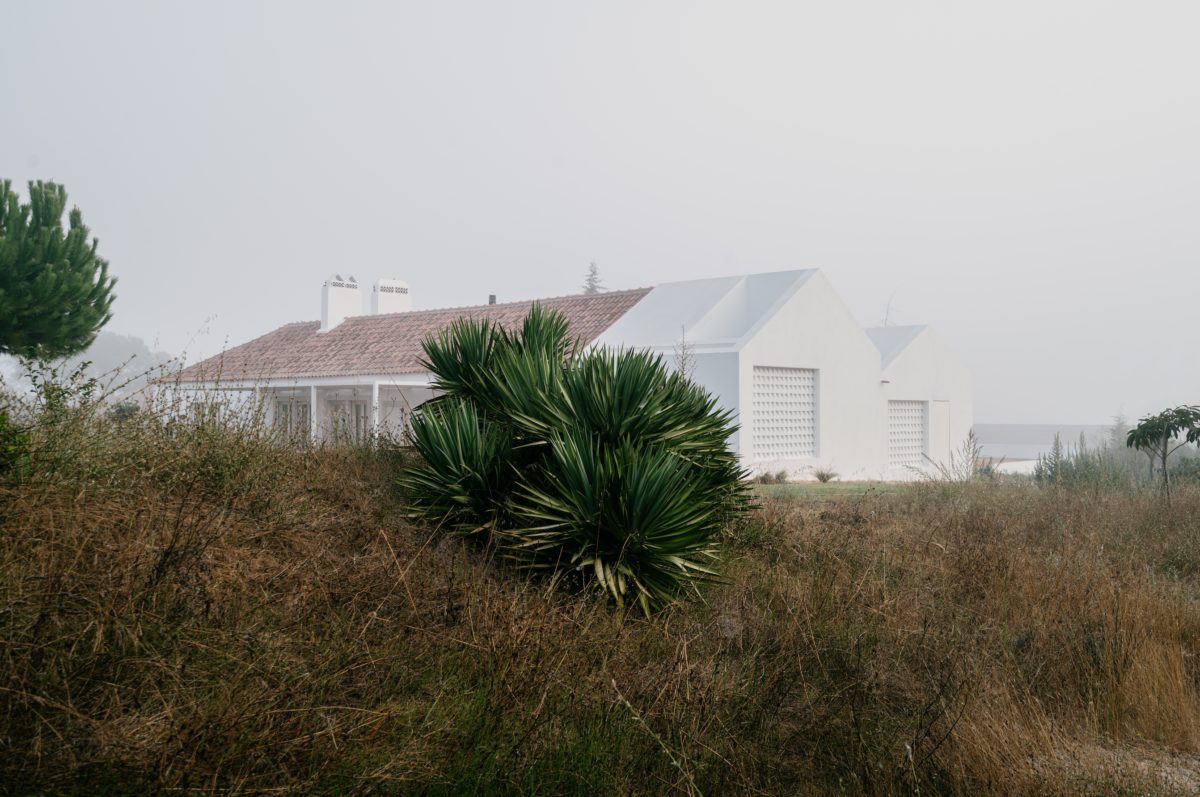 The kitchen and dining room are the core of the house, from which all other rooms can be accessed. A pergola to the southwest connects the home to its landscape.
'The most challenging aspect of this project was to respect and preserve the genesis of the historic building, adapting it to a contemporary life, and to design new volumes that would simultaneously mark a new era,' he adds. 'The articulation between the past and the present, the old and the new, was crucial and one of the most exciting aspects of the project.'
Photography by Richard John Seymour
Get a curated collection of design and architecture news in your inbox by signing up to our ICON Weekly newsletter
---