Manhattan has a glut of luxury flats for sale. Photo by Wikimedia
Get a bitesize overview of the week's headlines and events with Icon's round-up.
SCENE
CONDO-MANIA
Manhattan is experiencing a glut of new, luxury apartments. Even as the city remains out of reach to most, there are currently about 7,050 newly built, high-end flats standing empty. According to reports, almost 6,000 of these are not even on the market and, owing to a slowdown of the New York's luxury property market, it would take in excess of six years to sell all of them.
HONORIFIC
A number of designers and architects have been recognised in Queen's New Year's Honours list, including industrial designer Tom Karen (who was also responsible for the design of Luke Skywalker's Landspeeder in the first Star Wars film), graphic designer Peter Saville, Tate St. Ives architect Jamie Fobert, dRMM co-founder and HS2 Design Chair Sadie Morgan, set designer Bunny Christie, Forensic Architecture founder Eyal Weizman and 3D printing pioneer Andrew Bowyer.
EVENTS
Herbert Bayer's work changed US advertising. Noreen Super Color Rinse (ca. 1953). Courtesy of Cooper Hewitt
Herbert Bayer: Bauhaus Master, Cooper Hewitt, New York
A student and later a teacher at the Bauhaus, Bayer emigrated to the United States in 1938, and helped revolutionise the country's advertising and graphic design. This survey, curated by Ellen Lupton, traces the evolution of Bayer's work and his interest in and contribution to graphic design, design theory, photography and typography. Until 5 April.
cooperhewit.org
Images of the End of History: Czech Visual Culture 1985-1995, Museum of Decorative Arts, Prague
The 1989 revolutions across Eastern Europe are usually portrayed as definitive, if at times messy breaks with the region's communist regimes. Unusually, this exhibition in Prague examines the continuity of visual culture before and during the country's transition from a one-party state to a democracy and neo-liberal market economy. Until 29 March.
upm.cz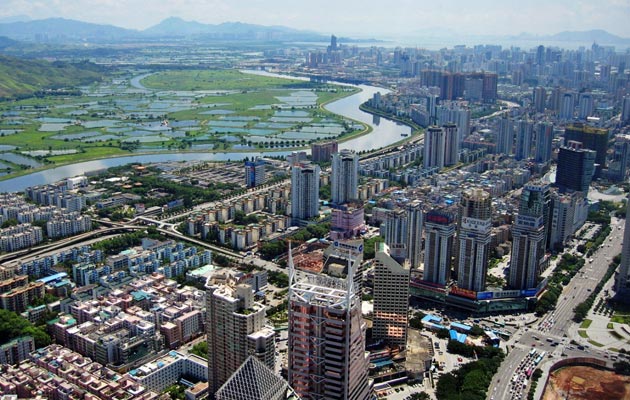 Bi-city Biennale of Urbanism and Architecture returns to Shenzhen (pictured) and Hong Kong. Photo by Wikimedia
Bi-City Biennale of Urbanism/Architecture, Futian Station, Shenzhen/The Mills, Hong Kong
Titled 'Eyes of the City', the Carlo Ratti-directed biennale examines the impact of new digital technologies, such as facial recognition and surveillance, but also 3D scanning, AI, VR, simulations and participatory processes. Until 21 March 2020.
uabbhk.org
---