The London Festival of Architecture runs for the whole of June, with events and exhibitions taking place all over the city. ICON has picked out some of our favourite events, from the spaces once targeted by the Suffragettes, to a treehouse in a powerstation.
Design Installation: Interpreted Identities
Design Installation: Interpreted Identities
'Interpreted Identities' is a series of dedicated installations or 'follies' created by a selection of London's architecture design practices & artists which have each taken inspiration from an extraordinary female figure – past or present. The shows, by Bankside Open Spaces Trust, will explore the centenary year of women's suffrage and the London Festival of Architecture's theme of 'Identity'.
The Treehouse at Battersea Power Station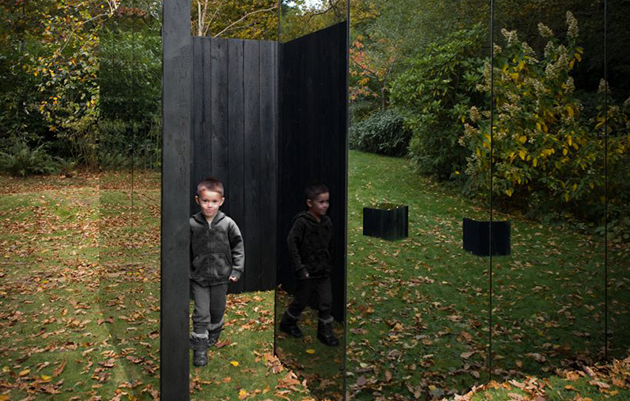 Kyson Studio's Treehouse. Photo: Darc Studio
'Treehouse', by Studio Kyson, will be open to the public in London's newest neighbourhood, Nine Elms in the beloved Battersea Power Station, during the London Festival of Architecture. The Treehouse is a pavilion made of charred timber and smoked mirrors, exploring form, light and texture. The Treehouse expresses these with a series of contrasts; solid and void, dark and light, rough and smooth. A nomadic pavilion, the reflections in the smoked mirrored exterior mean the Treehouse is immediately embedded in its next context.
Idencity:Six design proposals from the LSA to challenge the identity of London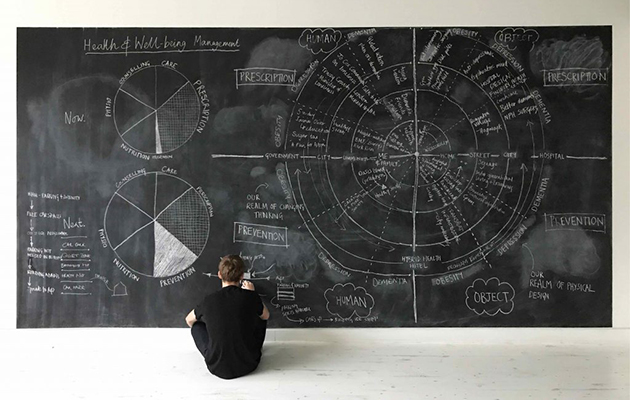 Photo: Metabolic City Metabolic City Design Think Tank LSA
Idencity: Six design proposals from the LSA to change the identity of London, at Roca Gallery, will be displaying the work of the LSA's Design Think Tanks, which bring together leading London practices with students to research and develop proposals to deal with urgent issues facing the capital – including housing, transport and health. Each Design Think Tank will pitch their proposal to a panel of decision-makers who will give immediate feedback to each team, testing the student concepts against reality, with an honest response.
Sites of Sabotage: A History of Protest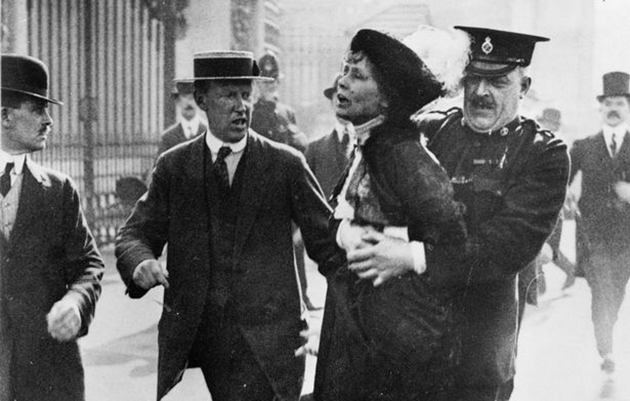 Emmeline Pankhurst arrested outside Buckingham palace 1914
From burnt-down pillar boxes to powerful street art, this panel discussion will explore if there is historic value in sites that have witnessed political and social protest. The panel will debate this topic in light of Historic England's upcoming Suffrage Centenary listings that form part of Historic England's HerStories campaign to enrich the national record of listed sites with women's history.
Sou Fujimoto: Futures of the Future
L'Arbre Blanc by Sou Fujimoto. Photo: Sou Fujimoto Architecture
Sou Fujimoto is a leader among Japan's new generation of architects. In this talk, Fujimoto will discuss his philosophy of designing structures that connect nature with architecture and the possibilities of architecture in the future. In conversation with the Guardian's architecture and design critic Oliver Wainwright, Fujimoto will revisit several of his well-known projects.
---