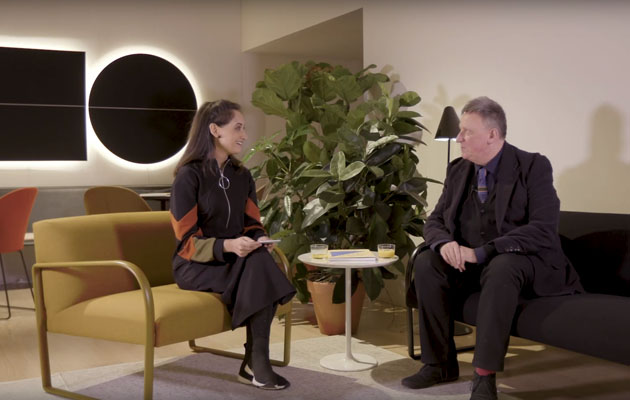 Editor Priya Khanchandani speaks to professor Dale Harrow
The future of transport is full of opportunities to change the world for the better – at least according to Dale Harrow, head of the Intelligent Mobility Design Programme at the Royal College of Art (RCA). He talks to editor Priya Khanchandani about the changes large and small that could improve the world of transport as we know it.
Transport is essential to the effective running of cities, towns and villages around the world – but it is also a major source of pollution, harmful to health and the environment. Much of the technology and debate around the future of transportation relates to the car, whether it's electrification or an increase in carpooling. Automation remains a hot topic, with several of the Silicon Valley giants developing their own takes on self-driving vehicles.
Where is the biggest potential for transformation when it comes to transport? How realistic a prospect are autonomous cars in the next 25 years? ICON editor Priya Khanchandani speaks to professor Dale Harrow about the big questions, as well as designing a pollution-free black cab and the small but surprisingly effective changes that can improve people's interaction with vehicles and each other.
ICON Minds is a series of roundtables and interviews with leading thinkers produced in partnership with

Arper

. Follow it

here

.
---