Social enterprise ProxyAddress, created by architect Chris Hildrey, has launched a pilot in the south London borough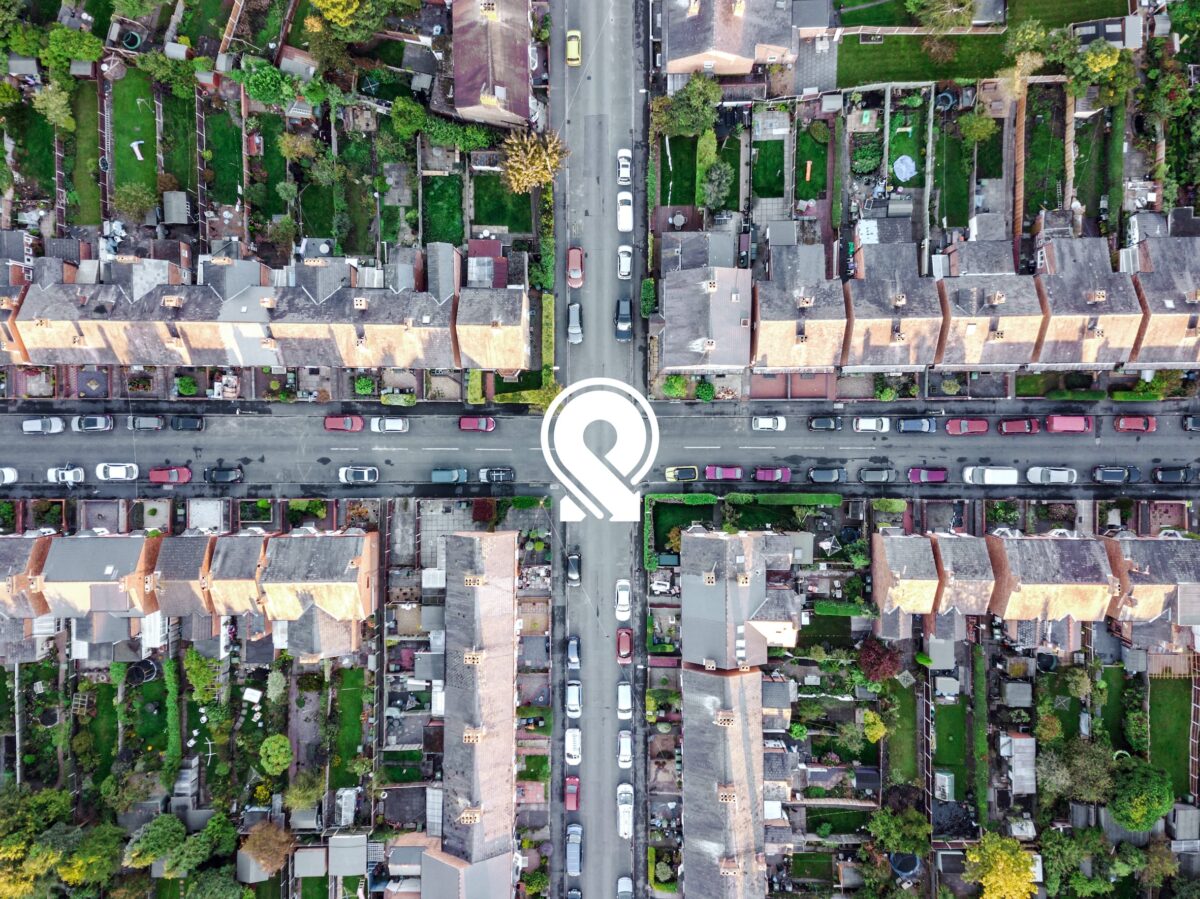 Words by Francesca Perry
Developed by British architect Chris Hildrey, ProxyAddress is a social enterprise and service which uses the duplicated address details of existing homes to provide those facing homelessness with a free address which they can use to access support. Without an address, people can be prevented from accessing vital services such as maintaining or opening a bank account, applying for a job or registering with a GP.
This October, ProxyAddress has launched a pilot in the south London borough of Lewisham in partnership with the council. ProxyAddress will be offered as a service to those who approach the council for help with their situation of homelessness. Individuals are given a ProxyAddress and guided through processes such as opening up a bank account.
'Nobody should be left alone or without recourse to help in times of need,' says ProxyAddress founder Chris Hildrey. 'The action already taken to help rough sleepers during the Covid-19 pandemic is a silver lining to a tragic situation but there remains a systemic barrier to helping those facing all types of homelessness: instability.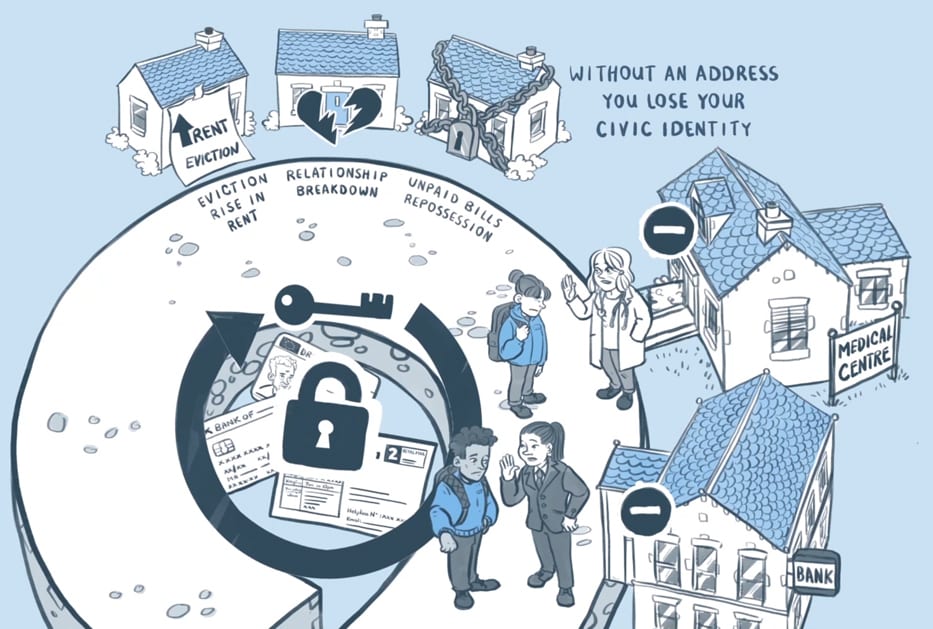 'Until stable housing and wrap-around support is available for all, we need to find innovative ways to help those trapped in precarious situations. With the end of the furlough scheme approaching, now, more than ever, we have a duty to provide a lifeline to those most in need.'
'Not having an address is like being invisible – I'm not recognised by the places I need to go,' says Andrew, who has been experiencing homelessness. 'The staff don't know what to do with you. You're just trying to get help and being told "not without an address". This ProxyAddress idea is great – it'll help so many people like me. Just having something to put my name to – even if it's not a real place – that feels like a step in the right direction.'
ProxyAddresses are provided with consent from property owners; the address serves only as a routing instruction and mail addressed to a person at their ProxyAddress can be redirected to a collection point of their choosing. 'We source address information from a variety of places including vacant local authority housing, housing association void properties, housing developers' in-construction homes, private donations, and some of the wider 225,000 long-term vacant homes in England,' says Hildrey. 'The mix of address types helps us to sort and prioritise addresses to suit different needs.'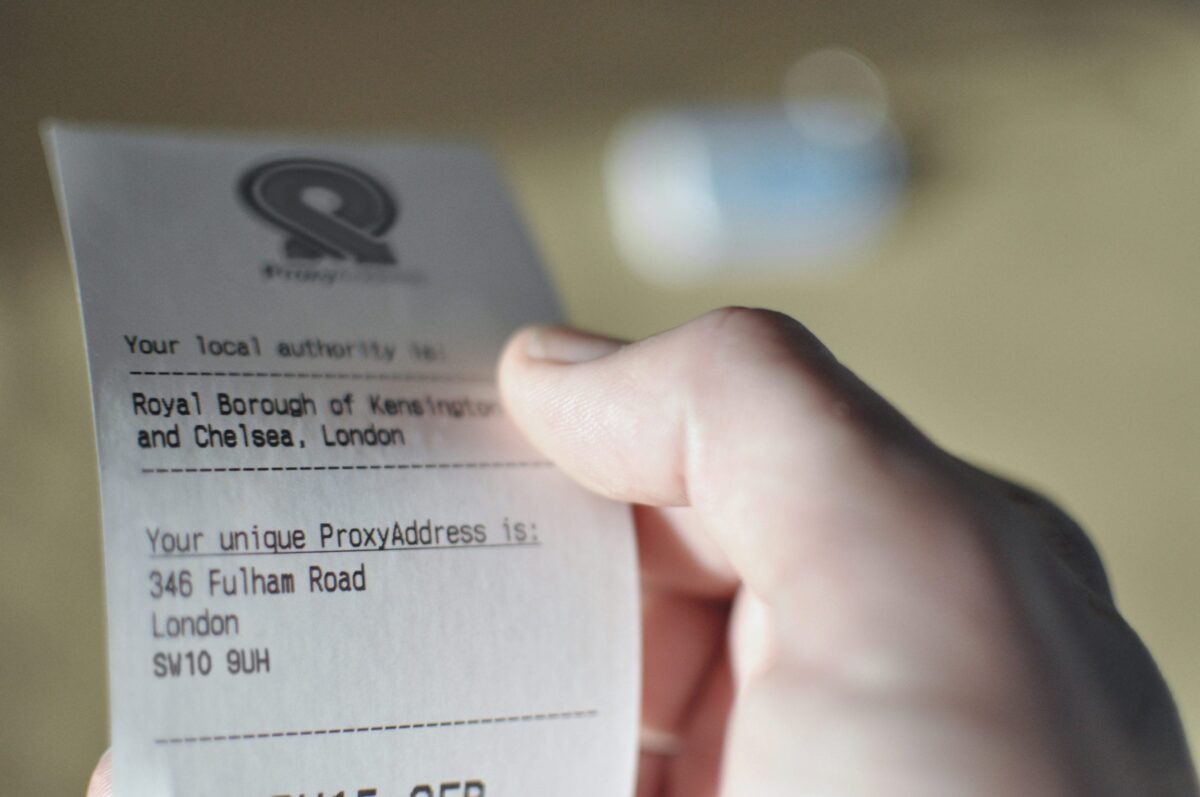 Once signed up by the council, users engage with the ProxyAddress service via an app, computer or SMS system. 'With a ProxyAddress, users can finally get a library card and access public computers,' says Hildrey. 'We're also in talks with a potential partner to provide free phones and data to those who need it and, in the meantime, are able to provide smartphones for free through our charity partners such as the 999 Club.'
New UK-wide research commissioned by ProxyAddress shows that more than one in twenty think it is likely that they will be made homeless within six months, rising to more than one in 10 for under-35s. A third of people surveyed were willing to consider donating their own address to help those in need to access support – more than enough to provide a ProxyAddress to every person facing homelessness in the UK today.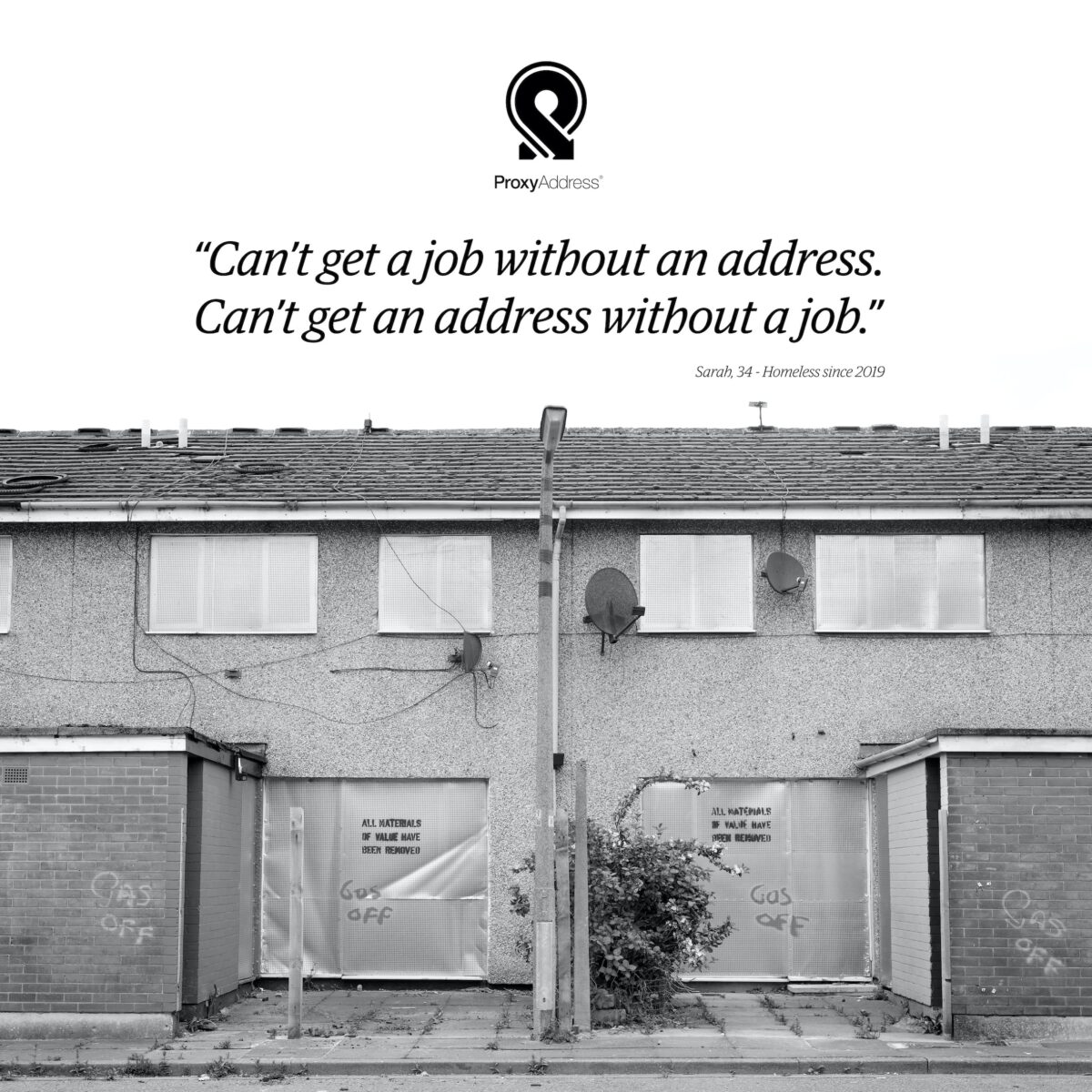 'The findings of our study clearly show that ProxyAddress is a viable strategy to create positive early intervention and with this pilot we have taken our first steps to making that lifeline more easily accessible for everyone,' says Hildrey.
Damien Egan, mayor of Lewisham, says: 'I'm really proud that Lewisham will be the first local authority to trial this new service which will make it much simpler for homeless people to access the services they need to get back on their feet. With the government having ended their ban on evictions, the pilot couldn't be happening at a more important time and I'm pleased that Lewisham will be leading the way on tackling homelessness and inequality.'
All imagery courtesy of ProxyAddress
---