Using minimal interventions, local practice U / U Studio has turned a neglected space into a new community asset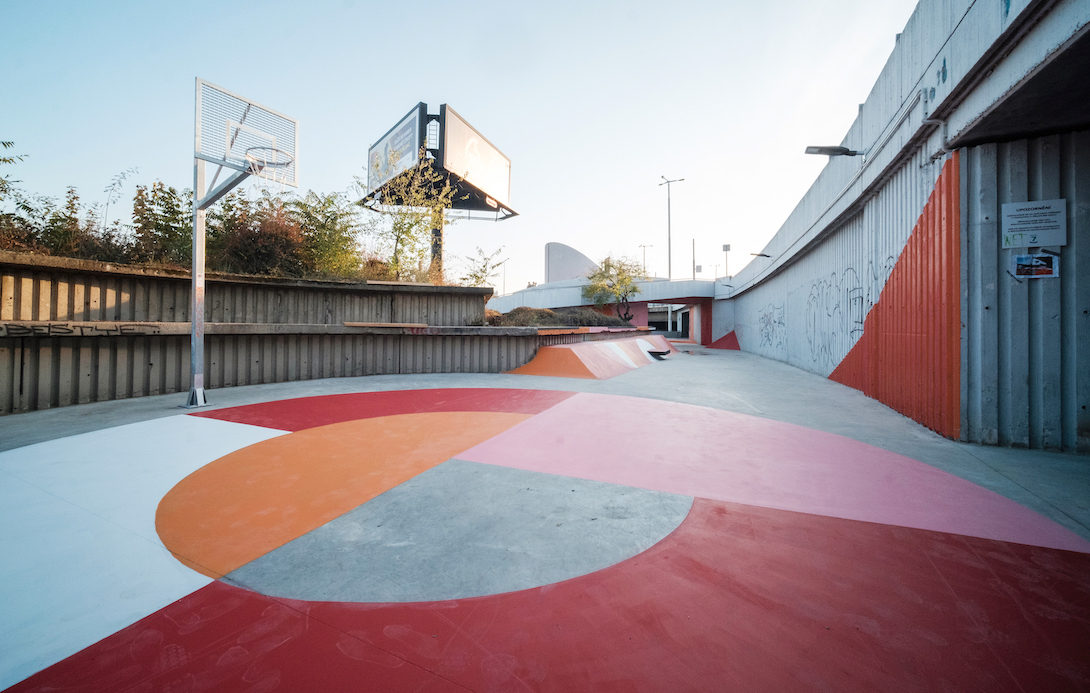 Underneath an elevated busy road in central Prague, a neglected pedestrian underpass has been transformed into a colourful public space, supporting skateboarding, basketball, BMX, bouldering and other activities. While the space was previously avoided, it is now hoped that a range of residents and visitors, especially young people, will use it and feel welcome there.
The transformation was led by local architecture practice U / U Studio, which is known for designing engaging skate parks across the Czech capital and further afield. 'As "skate architects", we immediately knew that implementation of skateboarding and other leisure activities is the perfect way of healing this area,' says Martin Hrouda from U / U Studio. 'The skate community occupied this spot right after opening and is taking care of it. Putting new life and joy into the spot seems to be working and the place has become safe for everyone.'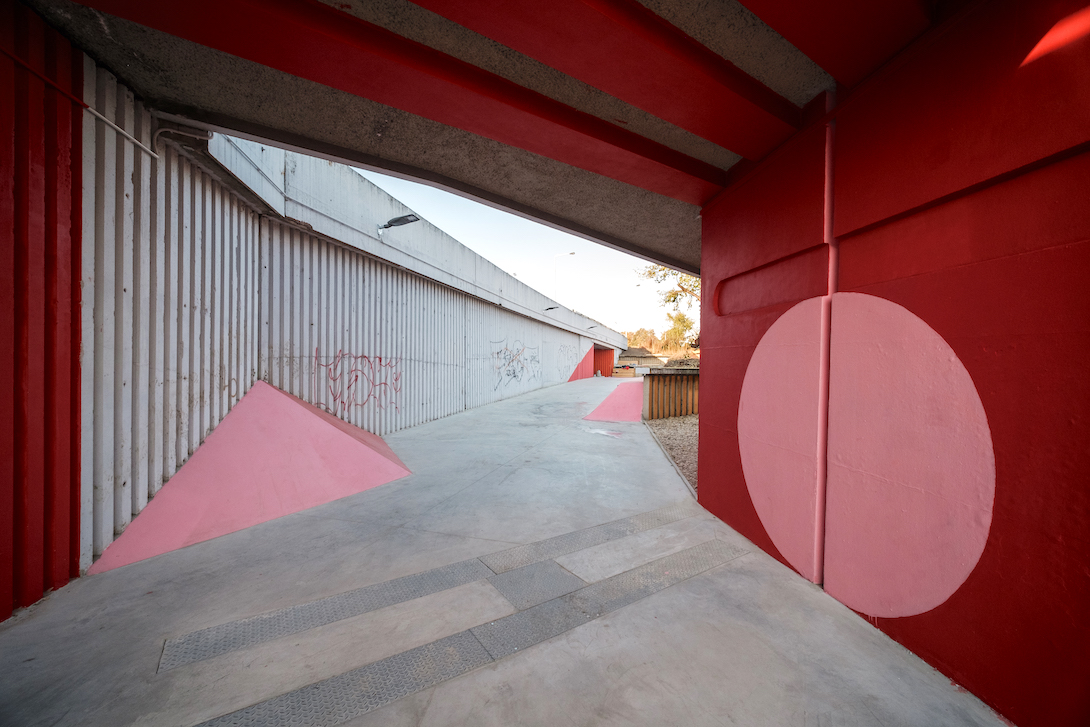 The project team prioritised reuse, using minimal new materials in order to transform the space for better public use. Colourful paint – in red, pink and orange – has been used to enliven the concrete structure, including the creation of a makeshift basketball practice area. Ramps have been installed to enable skateboarding and BMX. Public seating and underpass lighting have also been integrated into the scheme. The skating elements were delivered with skatepark constructors Bonidee skateparks, and the paintings were done by skateboarder and artist Jakub Karlík.
'The underpasses have been more of a poorly lit maze in recent years, which everyone preferred to avoid,' says Hana Třeštíková, Prague city councillor for culture and tourism. 'We asked ourselves what to do with such a specific space in the centre of Prague so that it does not remain an unused dead place… Thanks to the great commitment of a number of skilful and creative people, we managed to wake up this inhospitable zone and create an original community space.' The skate park and associated sports elements will be open to the public free of charge all year round.
Get a curated collection of design and architecture news like this in your inbox by signing up to our ICON Weekly newsletter
---