Architect Viggo Boesen is not widely known outside of his native Denmark, but his Little Petra chair is a clear precursor to the Danish Modernism movement, writes
Rita Lobo
Launched in 1938, Little Petra is one of only a handful of furniture pieces designed by Danish architect Viggo Boesen. It attracted widespread praise at the Copenhagen Cabinetmakers Guild, and went on to win awards in New York and Berlin. However, the chair's rounded shapes and organic aesthetic meant it had to be stitched by hand, so only 30 or so units were ever produced.
Boesen's work is not widely known outside of his native Denmark, where he has a cult following. The architect and designer was a pioneer of funkistyle, a typically Danish aesthetic characterised by its soft, abundant feel and organic lines. Boesen was keen to challenge to the hard lines of the Bauhaus school, which dominated the 1930s design scene.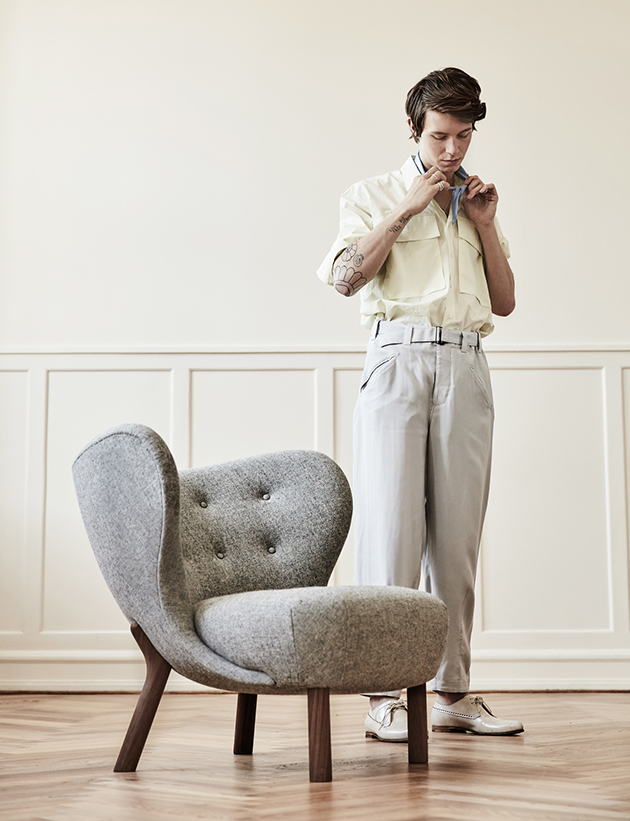 Little Petra, one of Boesen's most popular designs was only ever made to order to a few personal clients. It's petite frame, low to the ground volume and open sides makes it a versatile lounge chair. 1930's buyers would have sought the workshop of legendary cabinetmaker AJ Iversen, who would've built each piece to order.
For decades, Little Petra has been popular at auctions, and the limited number of pieces in circulation has ensured high asking-prices and fierce buyer competition. The chair is a clear forerunner to what would later become the Danish Modern movement, and its for its popularity and historical signaficance that convinced Danish design brand &Tradition to bring Little Petra back into production.
'Little Petra is a real find from the archives of Danish design,' explains &Tradition CEO and Founder Martin Kornbeck Hansen. 'Although not very well known by the public at large, Boesen's work contributed to the overall Danish aesthetics back in the 1930's.'
&Tradition will continue to hand-stitch the rounded back seam that gives Little Petra it's rounded shape. In keeping with Boesen's design philosophy, chair legs will be made of solid oak or walnut, and it will be upholstered in natural materials.
---