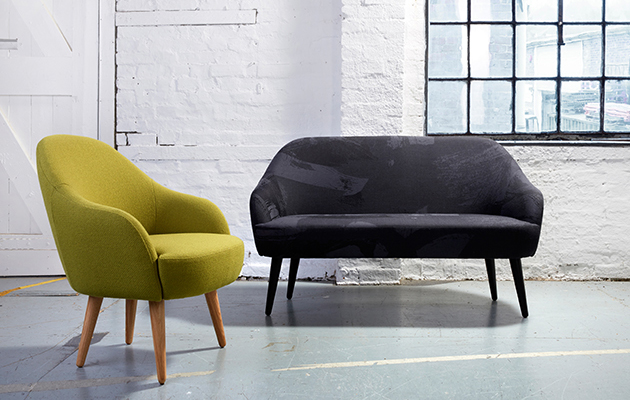 Davison Highley pieces are entirely designed and manufactured in Great Britain
Davison Highley is a third generation British furniture manufacturer with a history of expertise dating back 89 years. Davison Highley has a globally respected reputation for producing upholstered furniture of the highest calibre for a truly diverse spectrum of customers.
In 2015 Toby Davison became MD following in his father's footsteps and in the last 3 years the business has seen record growth. As a British manufacturer largely driven by the UK market, Davison Highley thrives where customer requirements have needed design input, attention to detail and excellence in execution.
Davison Highley produces upholstered furniture of the highest calibre
The beautiful London showroom is located in the centre of the Clerkenwell design district and where the very best of the collection is showcased. Davison Highley welcome clients into the showroom to develop their design brief, construction detail and finalise finishes.
Davison Highley's in-house design team and specialist crafts people take great pride in producing beautiful hand finished, design inspired upholstered furniture. All their furniture is designed and manufactured in the UK at their Piddington workshops, just outside High Wycombe nestled amongst the picturesque Chiltern Hills of Buckinghamshire, 45 minutes West of London.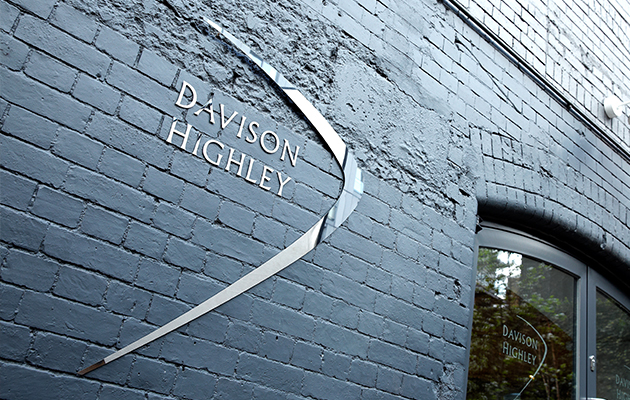 Davison Highley's showroom is located at the heart of Clerkenwell's design district
Historically Davison Highley specialised in custom built upholstered furniture, working with practices in both the architecture and design fields. Today they are ISO14001 certified whilst currently working towards FSC certification and offering a full range of relevant designs carefully fulfilled by experienced, hands-on account managers and project management team:
-The standard furniture collection serves a multitude of functions, from contemporary sofas and armchairs, to freeform organic seating units, modular banquettes and workspace seating. All in a range of styles to compliment an array of environments.
-They offer a tailoring service, whereby they can take one of the standard designs and adjust it to suit your requirements.
-Davison Highley can develop a fully bespoke product to create furniture pieces for your specific application. Their reputation is built on market leading unique fine dining restaurant, TV, media, corporate and hospitality solutions.
Davison Hughley's specialist crafts people take great pride in producing beautiful upholstered furniture
Davison Highley furniture is enjoyed globally and clients include numerous high profile organisations, many of which they are proud to have established long and lasting relationships. The brand believes that this is a reflection of the quality, service, values and passion which they put into each and every piece of furniture.
This is an advertorial feature.
---