The Bodyheat project shows how renewable energy systems can be fun, too
Words by Crystal Bennes
'Solving climate change doesn't only have to be about sacrifice,' says David Townsend, founder of geothermal energy consultancy TownRock Energy. Townsend is referring to the renewable heating and cooling system that his company is beginning to install at SWG3, an arts centre in Glasgow, home to some of the city's biggest dance parties. '[We're] taking an environment where people are living their best lives and turning it into a really positive activity, where every person becomes an individual generator of renewable energy.'
A mutual friend introduced Townsend and Andrew Fleming-Brown, SWG3's managing director, in 2019 after the latter began looking for ways to make his building more sustainable, ideally net-zero carbon. During their first meeting, Townsend – also a keen dancer – had the brainwave to capture the body heat generated by dancing club-goers and store it in the ground.
Although the idea sounds ambitious, even a little utopian, Townsend points out that it utilises technology analogous to an everyday domestic heat pump: a refrigerator. A fridge's heat pump pulls hot air out of the inside and moves it to the outside – and that's exactly what the SWG3 system, christened Bodyheat, will do. Warm air generated by sweaty bodies in the club spaces will be pumped through the building into a series of twelve boreholes, drilled about 200 metres into the ground, where they will charge up the surrounding sandstone as a thermal battery. When required, heat can then be extracted from the battery and piped back into SWG3.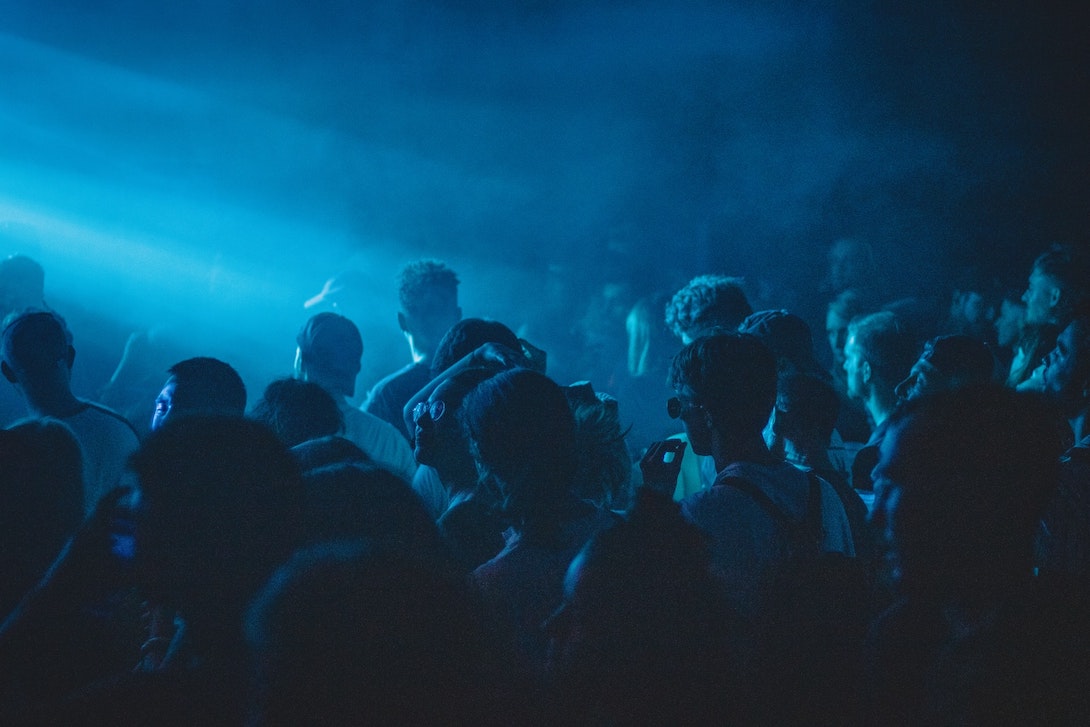 As Bodyheat is a two-way system, the heat generated can be converted not only into all the heating (and later hot water) the building requires, but also any necessary cooling. Bodyheat's first phase, scheduled to complete early spring, will provide heating and cooling to SWG3's two main event spaces. Further phases will bring heating to the rest of the building and hot water to the bathrooms. At that point, SWG3's current heating system, three gas boilers, will become redundant and its annual carbon output will be reduced by up to 70 metric tonnes.
Compared to a conventional cooling and heating system costing around £30,000 to £40,000, the fact that Bodyheat's phase one requires £350,000 means that it is significantly more expensive. But Townsend insists that not only will the savings on energy bills make the investment recoverable in six years, but that for him and Fleming-Brown, and even for SWG3's party-goers, priorities other than financial take precedent. 'I think the pandemic has changed a lot of things in our collective human consciousness about what is possible and how fragile we are,' Townsend says. 'We're all realising how serious climate change could get and this collective consciousness changes consumer behaviour.'
Townsend makes the further point that the current clubbing generation are environmentally aware consumers who want to support businesses investing in systems that are better for the planet. To that end, TownRock and SWG3 have launched a joint venture, Bodyheat Club, to encourage other event spaces and gyms to refit their buildings with a Bodyheat system. 'While it might be difficult to make flying, or even electric cars, good for the planet, making dancing in nightclubs better for the planet is much more achievable,' Townsend says. 'And the more we can do to encourage others toward renewable heating and cooling systems, the better.'
Top image: SWG3 photographed by Michael Hunter. Second image: stock photo by Baptiste MG
---