Designed in 1947, the Danish architect's JU1 pendant lamp is part of a wider body of nature-influenced design work that deserves greater recognition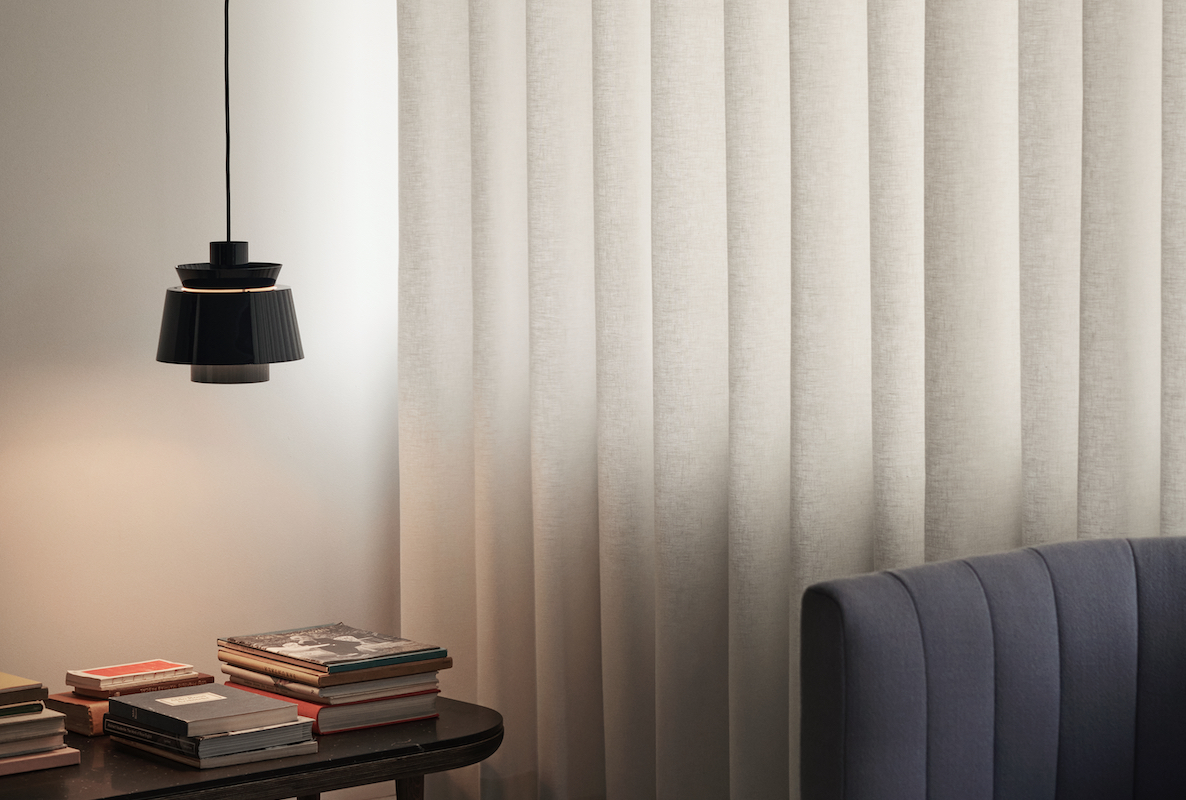 Words by Sonia Zhuravlyova
Danish architect Jørn Utzon's name remains synonymous with his greatest achievement – the magnificent Sydney Opera House – which is celebrating its 50th anniversary this year. But as with so many Scandinavian architects, his work didn't end with his buildings.
'His approach to colour, material understanding and the inspiration he found in the modern, free arts of Picasso, Léger and Le Corbusier extend into designs for lamps and furniture – even boats,' explains Line Nørskov Davenport, director of exhibitions at the Utzon Center in Aalborg in Denmark.
So, to mark the opera house's anniversary and to honour Utzon's rich legacy, Danish design company &Tradition, which works closely with his family and archive, has now released his JU1 pendant in a shade of deep blue. Utzon's JU1 light first appeared a decade before the architect began work on his Australian project, but its shape and clever configuration speak volumes about the designer's approach and inspiration.
Photography courtesy of &Tradition
'His father was a naval architect and Utzon spent a lot of time watching him work,' says Els Van Hoorebeeck, creative and brand director at &Tradition. 'This layering of shapes was something a lot of designers started to do at the time as well as pick up new metal shaping techniques, which were developed during the war. He really worked on getting this indirect, diffuse light, which the Danes were known for.'
The JU1 pendant might be compact but the new shade of deep blue and its distinct shape – formed from four lacquered steel components – gives it presence and grace. The colour takes its cue from one of Utzon's favourite shades, which is frequently found in his work and reflects his love of water, as well as his fundamental communion with nature. Meanwhile, the lamp's high-gloss finish mirrors the ceramic glaze of the chevron- shaped Swedish tiles of the opera house.
'In all of Utzon's work, there's something fundamental at stake. His most important sources of inspiration came from nature, and not in just a superficial way,' adds Nørskov Davenport. 'His design often took on a more organic and free formal language, but his inspiration in nature wasn't about mimicry. Always, he would look beyond the appearance of things, to try to draw meaning from its underlying, essential conditions that are at once logical and expressive.'
Photography courtesy of &Tradition
The lamp's graphic silhouette has changed little since its conception – &Tradition has made the smallest of tweaks in order to optimise production and no doubt Utzon would have approved.
'Similarly, to renowned designers such as Finn Juhl or Alvar Aalto, Utzon argued that furniture design should take greater account of mass production and, at the same time, embody the free form and natural spirit of modern art,' explains Nørskov Davenport. 'Essentially, this is what all of Utzon's designs are about: using the advantages of mass production without losing a formal language that is varied and free.'
For &Tradition, the special edition blue pendant is the perfect tribute not only to the masterful design of the Sydney Opera House but to Utzon's legacy as a whole. 'The lamp is a timeless design,' concludes Van Hoorebeeck. 'It's not a shape that you get tired of.'
Get a curated collection of design and architecture news in your inbox by signing up to our ICON Weekly newsletter
---