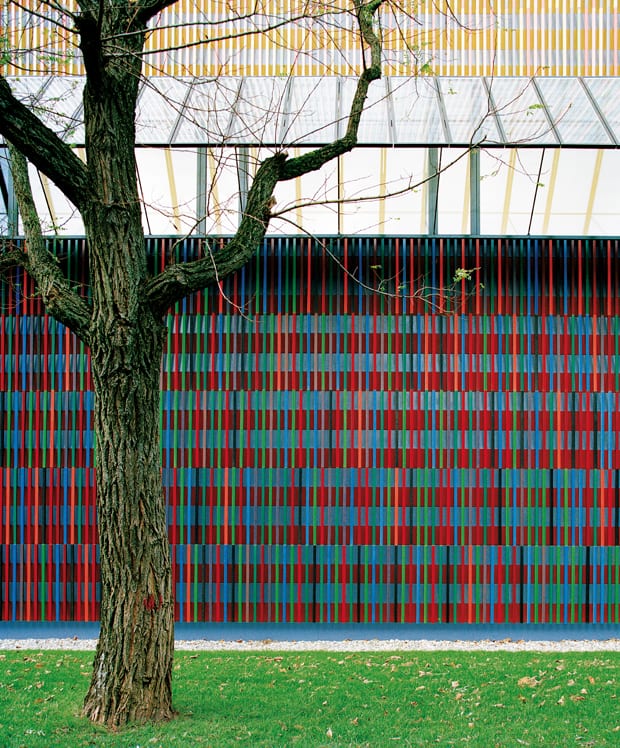 words Johanna Agerman
The BrandHorst Museum in Munich is like a large, abstract painting from the outside. From certain vantage points you might even say the view is out of focus as the multilayered facade plays with your vision. It is composed of 36,000 multicoloured separate ceramic rods fitted on top of a bi-coloured sheet-metal skin. "It's like a jewellery box," says project architect David Wegener from Berlin practice Sauerbruch Hutton.
The firm won the bid for the museum in an invited competition in 2002, with Zaha Hadid as the other 
semi-finalist. It had some impact on Sauerbruch Hutton's final proposal, thinks Wegener. "We found ourselves in a position where two very different proposals were on the table. We wanted to keep a touch of the personal and private, as it is housing a private collection, but also give it a strong standing architecturally."
The result is a long building that comes to a head by the foyer and cafe facing the busy Turkenstrasse in Munich's museum district. In contrast to the polychromatic exterior, the interior is fashioned entirely in white with Danish oak floors.
"The building is very modest from the inside," says Wegener. "We almost try to pull out of the architecture with hardly any visible details or technological equipment on show."
The galleries are planned over three floors, including one underground. A unique aspect of the exhibition spaces is that they all have natural light – even the subterranean floor, which is lit through a system of reflectors from above through a lightwell.
The Brandhorst Museum has been built for the Brandhorst collection of contemporary art from the 1950s. It was donated to the State of Bavaria on condition that a specially built museum would house it. The public gallery opens in May.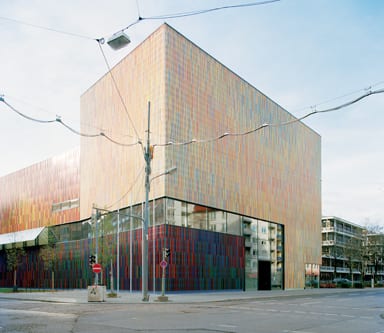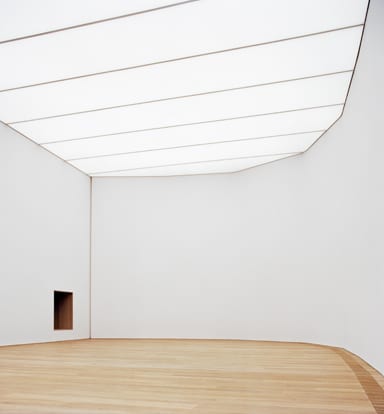 ---