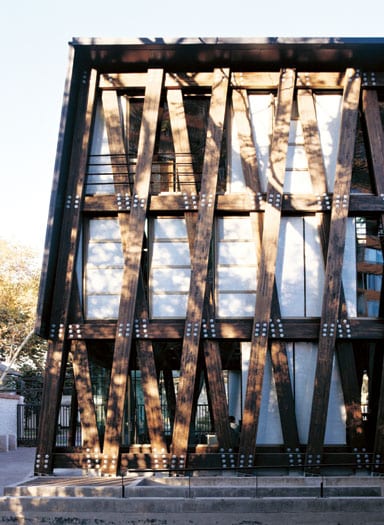 words Johanna Agerman
"We have copper, wine, salmon and wood," says architect Alberto Mozó, in what resembles a crash course on Chile's natural resources – and it is wood that he has decided to make use of in his office building for BIP Computers in the Providencia neighbourhood of Santiago.
The three-storey structure is clad with interwoven laminated beams of Radiata pine, encasing a glass facade. Pine is also the dominant material for the interior, which is open plan and laid out around a spiral staircase in solid wood – the building's showpiece.
The ends of the building are angled in parallel, giving the impression that it is leaning. Despite the sturdy cross-bracing, it has been designed to be taken apart easily – a process that would take three weeks. "The owner wants to be able to sell the land or even build a much taller building there in the future, so I came up with the concept for a structure that can be entirely dismantled," explains Mozó, who has been experimenting with transitory elements of urban architecture for some time.
Once removed from the site, the building can be erected elsewhere, or alternatively its parts can be transformed into doors, flooring or tabletops. "Wood is such a generous material to work in, and can so easily perform other functions than that of a staircase or the beams of a building. This is a process that I call 'transitividad'," says Mozó – a concept that translates roughly as flexibility and mobility.
images Cristobal Palma
top image The building is clad in Radiata pine encasing a glass façade

The structure can be dismantled in three weeks and reassembled elsewhere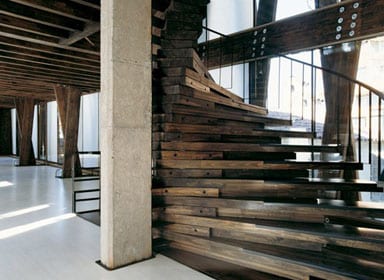 A spiral staircase in solid pine connects the three storeys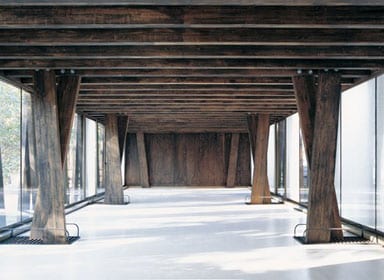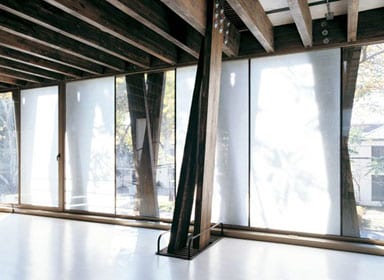 ---