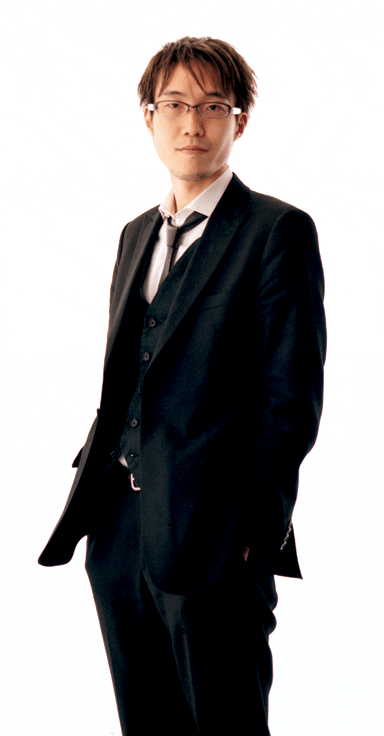 words Justin McGuirk
portrait Guy Drayton
"European designers, they do boxing. They punch people, like that," says Oki Sato, principal of Tokyo-based design practice Nendo, sticking out his fist. "Japanese designers, they do more like judo. The opponent pushes them and they use that energy to throw them away. They know how to absorb that energy and change it into design. That's how they do it."
This is the first of our two encounters. It's the Milan furniture fair, 2007, and Sato is sitting next to his business manager, Akihiro Ito, in an Italian furniture showroom. They are both in black suits and have a tendency to answer the question and only the question. They are impeccably polite but there is no danger that this interview will turn into a conversation. It might be a language thing, except that Sato is speaking with an American accent.
Nendo is the youngest of a triumvirate, including Naoto Fukasawa and Tokujin Yoshioka, that dominates the international perception of contemporary Japanese design. The practice was only founded in 2002 and yet it has been prolific, churning out dozens of products and furniture pieces for European manufacturers such as Cappellini, De Padova, Swedese and Thonet alongside numerous houses and interiors. The first work icon published was a Tokyo restaurant (icon 013) in which everything from the facade to the matchbooks was wrapped in canvas. It was a simple concept but thoroughly transformative – a clear indication, in hindsight, of the way Nendo's work would develop.
It has taken some cajoling to extract the judo analogy. Sato's gist seems to be that Japanese design is not desperate for your attention. But he also claims not to be interested in "Japanese design", or at least he is smart enough to sidestep a notion that's fraught with cliche. He acknowledges the influence of Fukasawa and Yoshioka but is not inclined to create lineages or to theorise. There is no Nendo rhetoric but there is a Nendo way, and it might best be described as not trying too hard.
Nendo's work is based on observations from everyday life, but there is no grand narrative along the lines of Fukasawa's "affordance". Each work is a self-contained idea, and they wear their references lightly. The Kazan tissue box is shaped like a volcano, anticipating the eruption of a sneeze. The Kazadokei clock has long hands that "catch time like a windmill catches wind". The Ribbon stool references – somewhat improbably from an all-male outfit – a ballerina's slipper. "I thought, why do we have to design stools with straight lines? We want to design something with loops, and I think I saw a ballerina shoe, wrapped around the feet, and I thought maybe I could design a stool with some sort of similarity."
On the other hand, this sounds deceptively simple. The beauty of Nendo's work is that the simplicity of the form often belies some piece of technological trickery. The Hanabi light, for instance, is made of a heat-sensitive metal alloy, so that the petals of the shade gradually open when the bulb is switched on. Again, there is visual wordplay at work, as hanabi – a composite of the words "flower" and "fire" – means fireworks. More than a form, it's an event, and symptomatic of Nendo's habit of writing a moment of transformation into the design. Similarly, the Polar sidetables look like boringly elegant glass tables on their own, but when they're stacked or overlaid the polarised coatings on the glass reveal different patterns, like a magic trick.
"We want to deliver a sort of surprise," says Sato, who has a habit of bursting into nervous laughter. "Not too large – we don't want to surprise too much. We get hints from everyday life. Living in Tokyo we just walk down the street and we get so many ideas." Nendo's collected output is like a stream-of-consciousness catalogue, each idea simple yet resolved, their prodigious number a testament to not over-complicating things.
Nendo means "clay" in Japanese. Sato picked the word for its associations of soft malleability, qualities he yearned for. When he founded the practice he was a recent architecture graduate from Waseda University. "I'd been studying architecture for six years, and it was very strict – you can't do this, you can't do that. I thought we should design things more freely," he says. He was inspired to set up Nendo after coming to the Milan furniture fair and finding that the relatively young Tokujin Yoshioka was exhibiting alongside Philippe Starck – suddenly he saw potential.
Sato himself was born in Canada, where his father was regional president of a Japanese electronics giant, and spent his first ten years there. Hence the accent, which is deceptive because it makes him seem fluent when at times we're having trouble understanding each other.
The practice's name is also misleading, since it suggests that it is a collective or partnership. In fact, the other seven members of Nendo are Sato's employees. He generates the designs, drawing "a simple sketch, a very poor sketch" and then handing it over for development – a development that rarely deviates from the original concept. The quality of that sketch is irrelevant to Sato because the idea has to convey itself – "It has to be simple." The idea for the sketch might be whimsical but it has to survive a methodology of rigorously imposed constraints.
"What I'm really interested in is what sort of rules I should give when I produce something," says Sato. "The simpler the rules are the more complex the design becomes." With the Hanabi light, the rule was just a determination to use a metal alloy with shape memory, so the petals would always open to the same position. "And the shapes, the forms, the colours, that doesn't matter for me. It just comes along."
In fact, colour is rarely in evidence. Nendo's work has the restricted palette one associates with Japanese design. It's as if white lets the objects speak more clearly. "I guess I'm interested more in light and shadows than colour," says Sato, in a way that recalls his comment about European designers indulging in "boxing".
The freshness of Nendo's work seems to stem from a kind of innocence, a willingness to find pleasure in simple things. In person Sato gives off some of that innocence. It is no surprise to find that almost none of Nendo drinks. "Personally I like to eat sweets very much," says Sato. "We have sweet meetings everyday. There's a rule in our office, only three sweets per day."
Exactly one year later, we meet in Milan again, this time in a makeshift Lexus showroom in the Permanente Museum. Sato has turned 30, and looks a little cooler, more confidently styled, than before. And despite his protesting that he speaks like a ten-year-old, his English has markedly improved. He has been cooped up in the dramatically darkened exhibition space throughout the fair, promoting his experimental chair for the luxury Japanese car brand.
The Diamond chair is something of a departure for Nendo. Computer-generated and rapid-prototyped, it looks less sweetly observational and more complex. It mimics the molecular structure of a diamond with a woven consistency that is tough but surprisingly yielding. Along with the recent Cabbage chair, made from offcuts of Issey Miyake's famous pleated fabric, it feels closer in spirit to Yoshioka's work. Both works experiment with the potential of materials, although Sato says the Cabbage chair was not so much designed as "found". "We just peeled it like a vegetable or something and it became like a chair."
What is more evident this time around is Sato's ambition. There is something very businesslike about his expressed desire to work with "more international clients". And with the makeover and the American English, it comes almost as a shock to see him later reverting to cultural type and bowing profusely to a group of elder Japanese suits. It strikes me that Sato, whose talent is complemented by his cultural adaptability, is probably going to make Nendo big.
images Masayuki Hayashi; Daici ano, Nacasa&Partners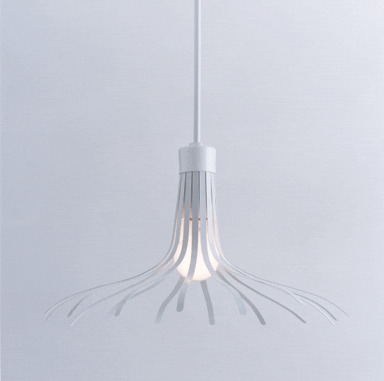 Hanabi light, fully open, 2006

Sasae coat rack for Gebruder Thonet, 2006

Diamond chair for Lexus, 2008, made of rapid-protyped nylon resin

Bubbles table for One Percent Products, 2006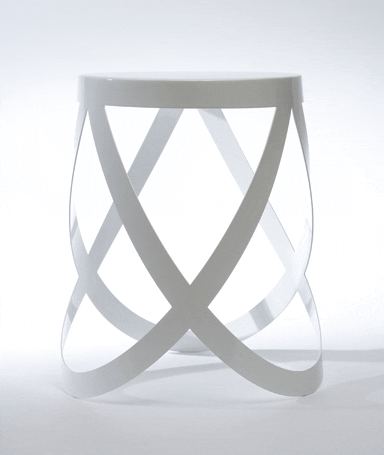 Ribbon stool for Cappellini, 2007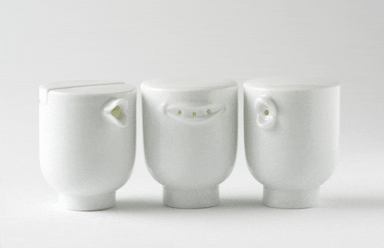 Talking soy sauce, salt and pepper pots, which mimic the Japanese words for their contents, 2007

Kazadokei, a 2m-high clock, 2008, for One Percent Products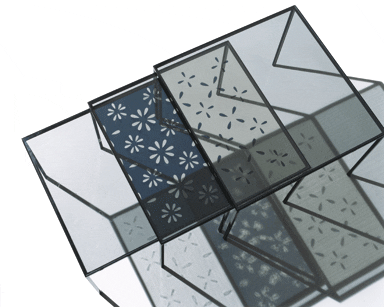 Polar tables, 2006

Cabbage chair, for Issey Miyake, 2008

Drawer House, in which all the furniture slides into the walls, Tokyo, 2003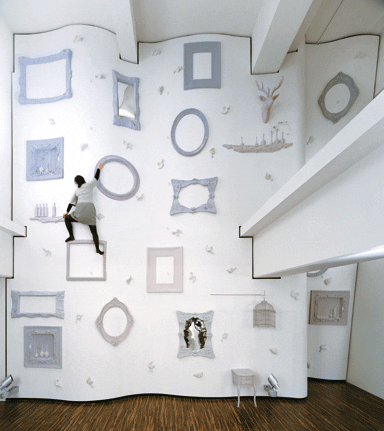 Climbing wall in the Illoiha gym, Tokyo, 2006

Meguro office, Tokyo, 2007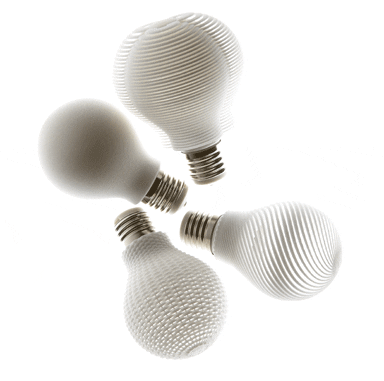 Bulb-lamps for One Percent Products, 2006
---