The listed modernist estate in Geneva underwent an 11-year 'high-tech' renovation that prioritises longevity and thermal performance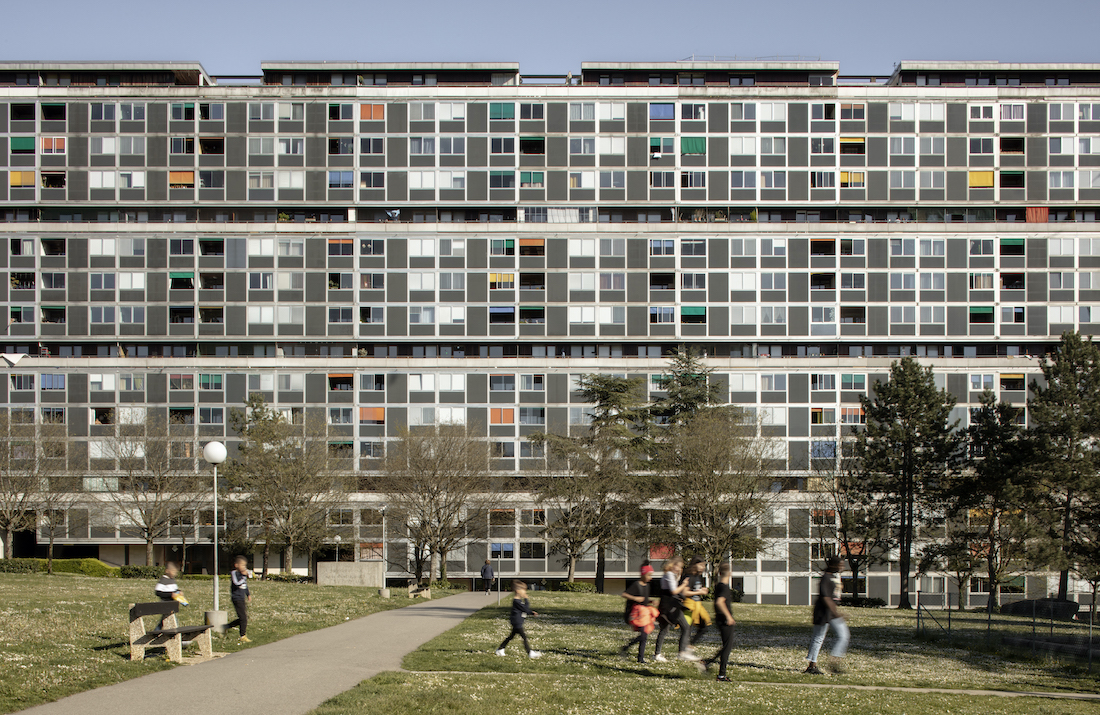 Geneva-based Jaccaud Spicher Architectes Associés has completed the 11-year renovation of the listed, modernist housing complex Le Lignon on the city's outskirts. The project has restored the original identity of the development – built between 1963 and 1971 and still Switzerland's largest residential complex – and retained its patina and original materials, while reconditioning the facades and glazing to improve the thermal performance. 
The largely invisible, 'high-tech' cloak of a project has methodically replaced ageing elements of the original residential buildings with new systems and materials, as well as restored interior features, to ensure that the complex remains fit for purpose for at least another 50 years.
Originally designed by architects Georges Addor, Dominique Julliard, Louis Payot and Jacques Bolliger, Le Lignon is almost a city unto itself, comprising 2,780 individual dwellings alongside a school, shopping arcade, medical centre, church, recreational space and urban farm with allotments. Built to address a housing shortage, it continues to accommodate approximately 7,000 residents, across both social and private tenure.
The complex includes two tower blocks of 26 and 30 storeys, and a 12-18 storey linear 'bar' building more than a kilometre long. The buildings were constructed using using prefabricated concrete structural units, and an aluminium and timber curtain walling system for the facade. The key elements of the renovation include conserving the outer aluminium and glass layers of the curtain wall facades and replacing the inner timber layers of the interior.
'The challenge of this refurbishment has been to deliver an inconspicuous treatment which retains the integrity of the original estate,' explains Jean-Paul Jaccaud, partner at Jaccaud Spicher Architectes Associés. 'The heritage listing of Le Lignon [in 2009] imposed tight restrictions on the scope of our work, but it would have been a travesty to modify the original design. In our minds it was crucial to keep a sense of the whole, especially since it is a place cherished by its community, many of whom have lived here for decades.'
Photography by Paola Corsini and Joel Tettamanti
---