Within a CLT structure, the Sands End Arts and Community Centre in south-west London aims to be an inclusive space for locals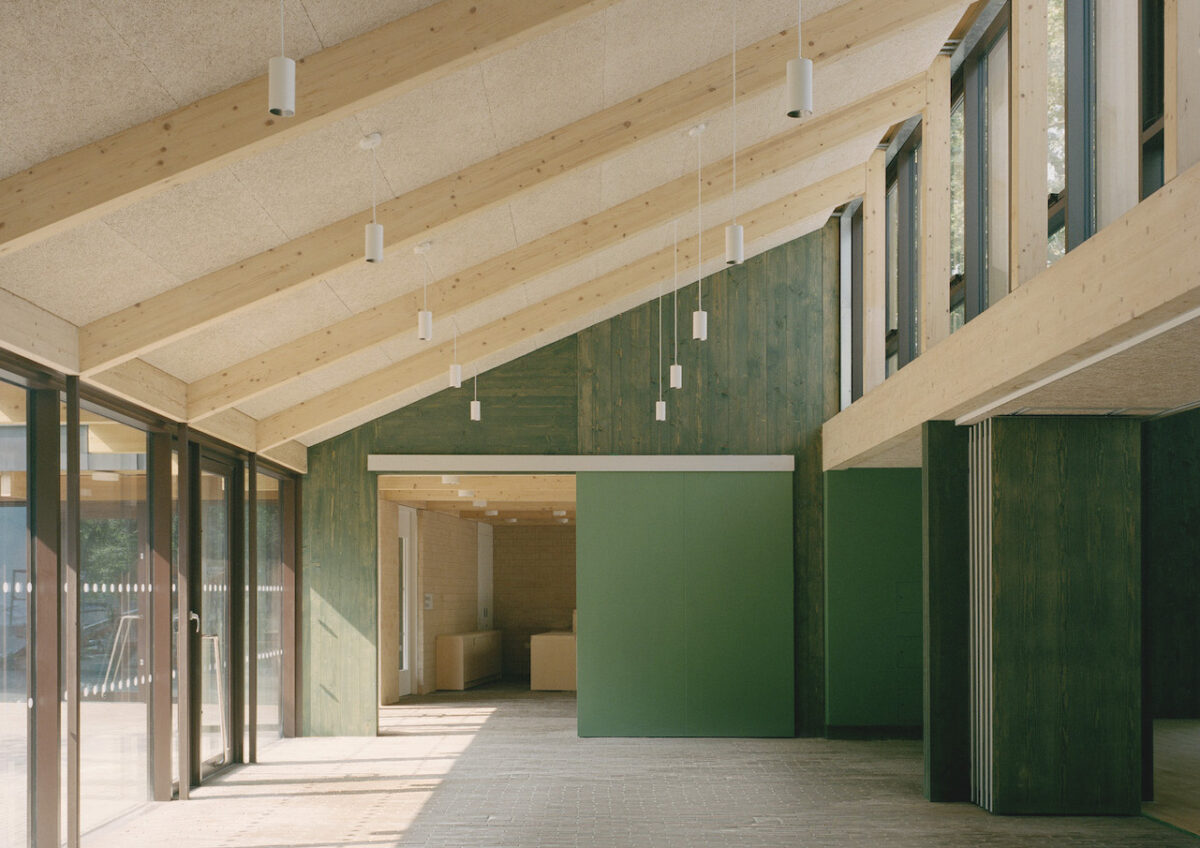 Words by Harriet Thorpe
In the south-west London neighbourhood of Fulham, Mæ Architects has completed the Sands End Arts and Community Centre. Located on the corner of a popular park, a cross-laminated timber (CLT) structure – clad in upcycled bricks – has been carefully connected to a former gate-keeper's lodge dating to 1903.
Commissioned by Hammersmith and Fulham Council, the new community centre sits in an area marked by socio-economic extremes. Such a context required the design to be both inclusive and flexible. For many, the project was also personal, born from a passionate campaign against the sale of a previous community centre to private developers in the neighbouring Conservative constituency.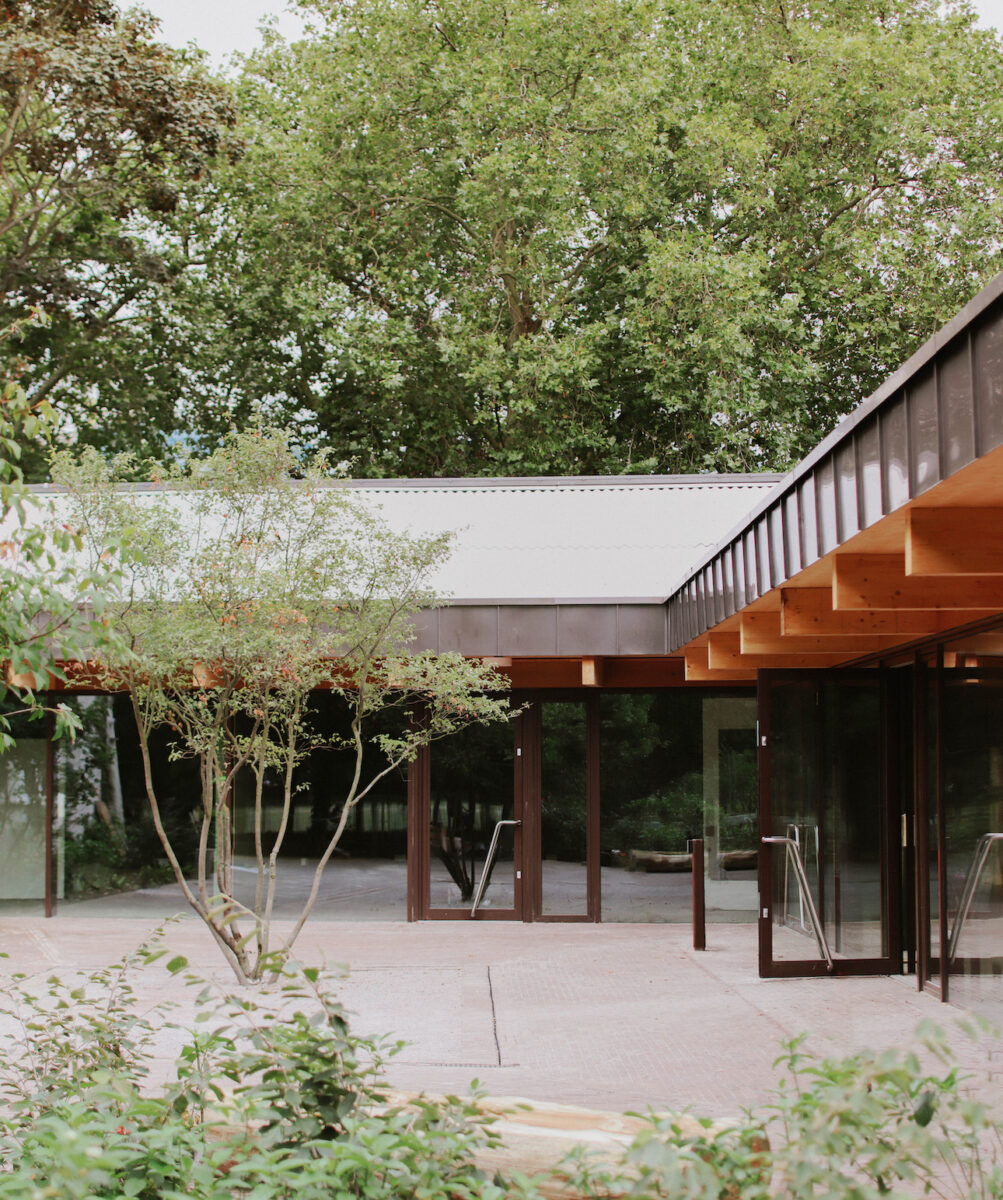 Imagining uses from nursery groups to weddings and from coffee mornings to cross-generational learning clubs, Mæ Architects mapped out a series of overlapping spaces that could be combined or separated at the simple folding of a sliding door.
Instead of more imposing civic structures, the architecture references light-filled, airy and informal greenhouses that once existed on the site in the 1980s. The exposed CLT structures, triangular roofs, clerestory windows framing treetop views and deep-green stain on the walls all seek to connect people to the surrounding nature.
The sustainably sourced CLT structure was the result of a close collaboration with engineer Elliott Wood. Internal walls were stripped back, plasterboard reduced and bolts replaced glue. The lightweight design enabled the concrete slab to be thinned to just 17.5cm, significantly reducing the embodied carbon of the building.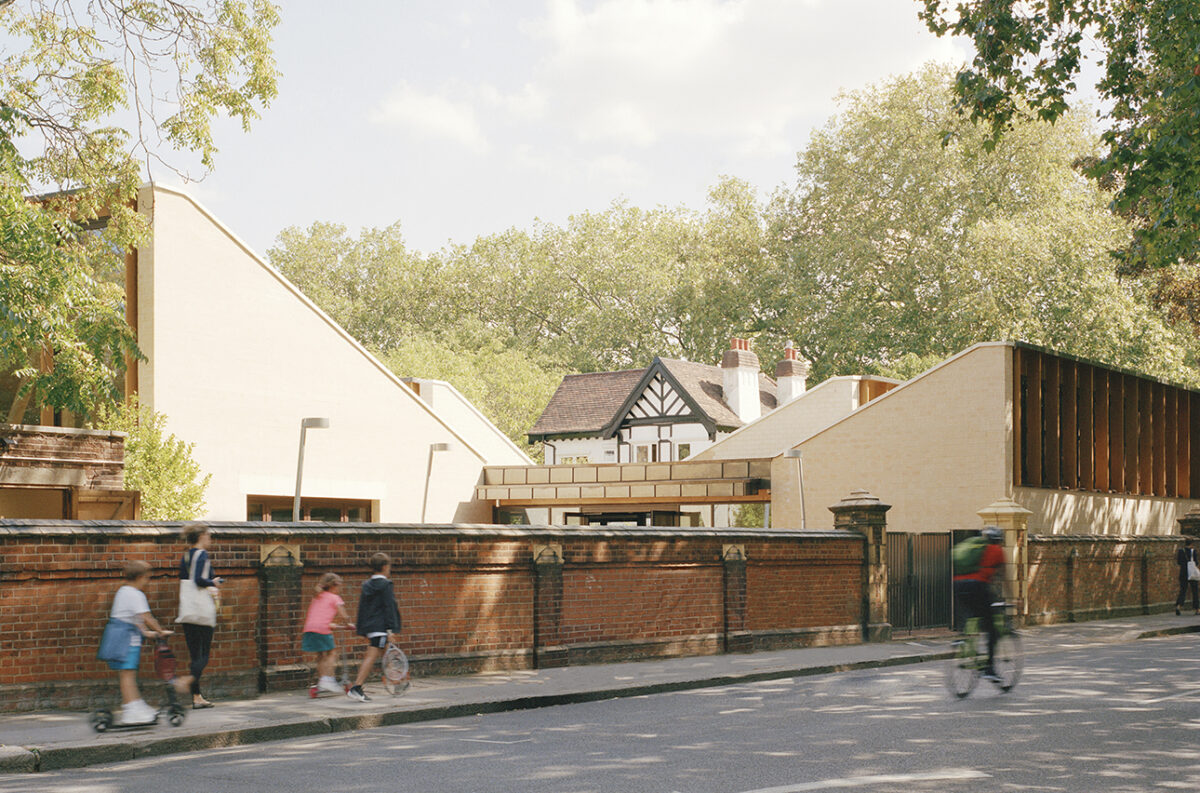 Another sustainable choice lay in the brickwork, which saved over 28 tonnes of construction waste from landfill. The architects refined a bespoke brick with Dutch manufacturers StoneCyling to meet their budget – eventually choosing two different types and applying them side-by-side instead of flat to reduce the number needed by 30%.
Forming an L-shape at the corner of the park, the new building connects to and frames the historic Clancarty Lodge. Though it was overrun with dry-rot after 40 years of unoccupancy, the architects always saw this as an opportunity. A light refurbishment has transformed the lodge into a double-height arts space with a useful storage mezzanine.
An essential piece to the whole design, the lodge sets the scale and identity of the Sands End Arts and Community Centre as a modern gatehouse to the park, with a proud community as its keeper.
Photography, top to bottom: Rory Gardiner, Michael Dillon, Rory Gardiner
---