The rammed concrete and copper structure, surrounded by water, houses an architectural relic from the Qing dynasty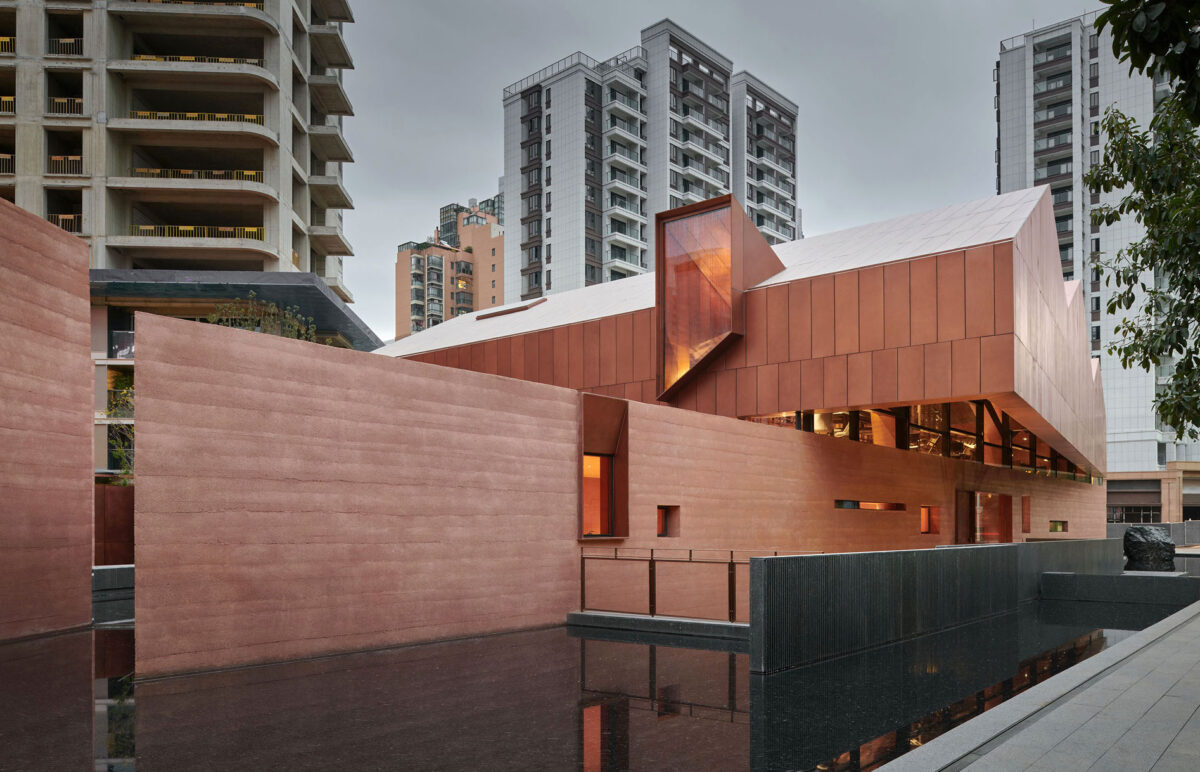 Shanghai-based architecture and design practice Neri&Hu has completed The Relic Shelter, a teahouse in the Chinese city of Fuzhou. The project draws inspiration from the Jinshan Temple, a 12th-century Buddhist temple structure built on a rock in the middle of the Min River.
The internal focus of the new teahouse, and the reason for its name, is a wooden structure of a high-ranking Qing dynasty official's residence, replete with ornamental carvings and intricate joinery. Relocated from Anhui to Fuzhou, the Hui-style structure is enshrined as the inhabitable centrepiece of the new teahouse, filling the grand hall.
Neri&Hu's design for the building is conceived as a house atop a rock surrounded by water, similar to Jinshan Temple. The teahouse is elevated above a rammed concrete base, with a copper pitched roof echoing the roofline of the enclosed relic. The rammed concrete, in a terracotta hue, is a modern homage to the traditional earthen dwellings of the region, emphasising a raw monumentality.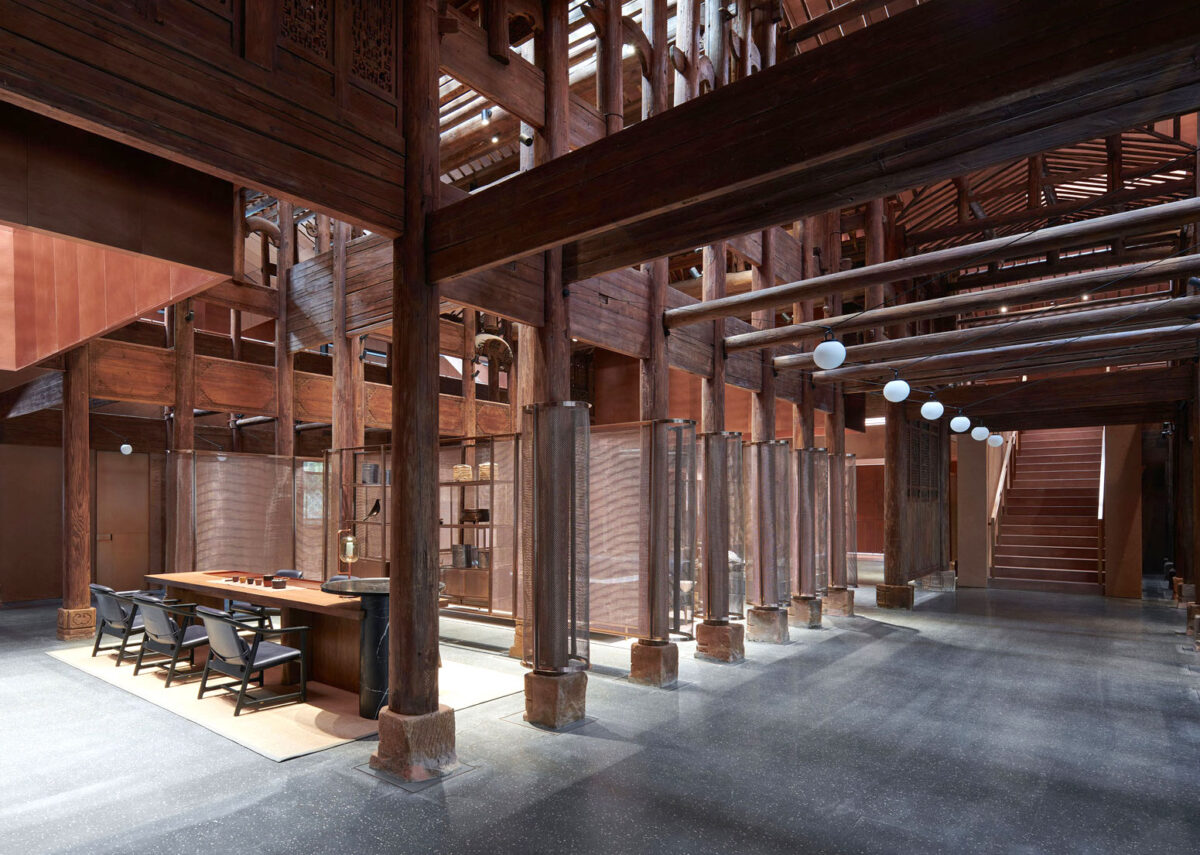 The design plays with contrasts: bright and dark, light and heavy, coarse and refined. Within the grand hall, skylights bringing natural light into the depths of the enclosure and illuminate the historic artefact. The hovering metal roof is lifted 50 cm off the solid base by copper-clad trusses to introduce a sliver of continuous illumination around its periphery.
The basement level includes a secondary arrival lobby housing a rotunda, a sunken courtyard and tasting rooms. At the top of the rotunda, a carved oculus capped by glass is submerged beneath the pool in the courtyard above. It filters the sun through a thin film of water, creating a play of reflections.
Photography by Hao Chen
Get a curated collection of architecture and design news like this in your inbox by signing up to our ICON Weekly newsletter
---