The architectural and artistic transformation of the city's Station Square celebrates mycelium and references the modernist origins of Milton Keynes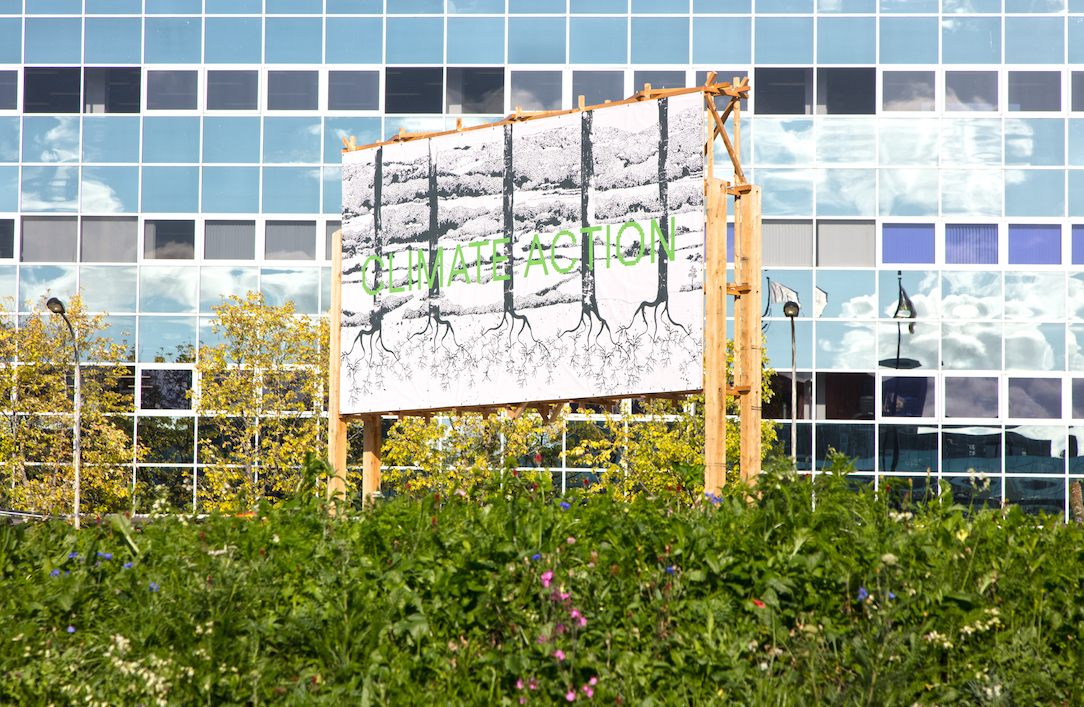 Words by Ewa Effiom
The Modernist Glade, a new temporary public artwork and series of architectural pavilions, has been completed in Milton Keynes' Station Square, highlighting the hidden communication network between trees, fungi and insects.
A collaboration between artist Tue Greenfort, architect Takeshi Hayatsu and producer Aldo Rinaldi, the project was inspired by 1960s drawings by German architect Helmut Jacoby, who was commissioned to envision the new city of Milton Keynes and did so as a modernist utopia with a radical ecological concept entitled 'The Forest City'.
As part of the founding of Milton Keynes in 1967, millions of trees were planted across the city. The Modernist Glade project builds on this, installing a grid of 48 trees in the Station Square, in colourful planters, subdividing the vast space and creating more intimate spaces.
The Modernist Glade takes the mycelium network as the main inspiration for the spatial response to the Station Square. Hayatsu Architects brought thoughtfulness and sensitivity to the design through three timber structures: a Mushroom Pavilion where oyster mushrooms are grown, a learning lab which offers a free programme of workshops to learn more about mycelium, and a micromobility hub for scooters.
Hayatsu believes that the architecture of the 21st century, unlike the 20th, is about the use of natural materials. 'We referenced the existing typology and design language that already exists in Milton Keynes,' he says, 'but subverted it by changing the materials and associated construction.'
The scheme also includes two lawns that flank the square which have been turned into wildflower meadows. These help attract insects, thus boosting biodiversity, and also host a new seating area for local residents. One lawn will also feature a 3D-printed beehive, and a cinema screen which will host a film programme.
The Modernist Glade is part of a wider, longer-term renewal project for Station Square, and aims to generate discussion and learning around cohabitation and multi-species dependency, particularly in light of the climate crisis.
---