Prioritising reuse and sustainability, the art gallery has been refreshed and expanded by the local practice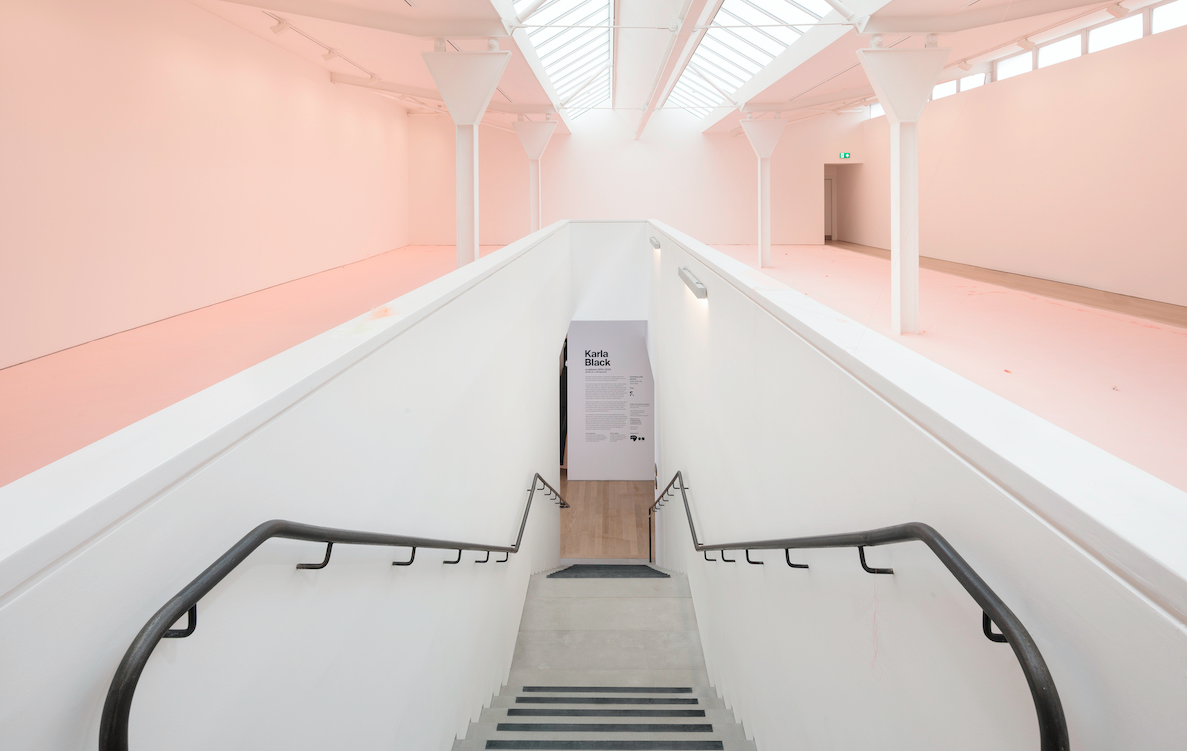 The Fruitmarket art gallery in Edinburgh has reopened after a major two-year renovation project. Local practice Reiach and Hall Architects has refreshed its two existing galleries and expanded the arts hub into a large adjacent warehouse.
The architectural renovation has prioritised reuse and sustainability. The resulting transformation doubles the footprint of the gallery and brings the next-door building – a former fruit and vegetable warehouse – into active cultural use. A major exhibition of works by Scottish sculptor Karla Black inaugurates the newly expanded Fruitmarket and spans the entire building.
The spaces of the exhibition galleries have been simplified and their material finishes and facilities upgraded. There is a brand new learning studio, a new main staircase and an enlarged information room, café and bookshop. Access into and around the building has also been improved.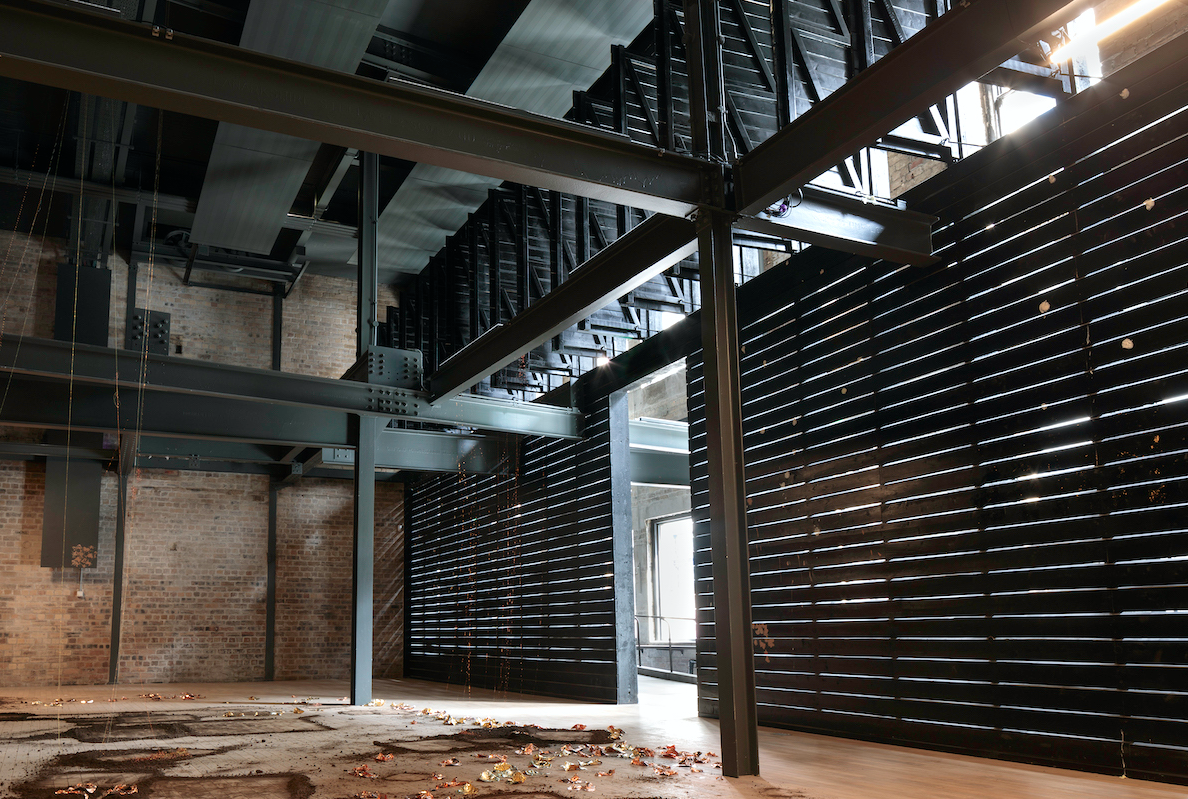 The newly activated warehouse space is a steel-framed, brick-lined building; Reiach and Hall has been careful to preserve and make visible as much of the original design as possible. It has been opened out by removing the upper floor and reusing the joists and floorboards rather than bringing in new materials. The resulting space can be used for theatre, music and dance as well as art.
Speaking of the architectural approach, Reiach and Hall director Neil Gillespie explains: 'The original galleries are seen as a series of white spaces, abstract and precise. Surfaces are smooth and continuous while detail and material expression are suppressed.
'The palette in the warehouse, by contrast, is dark and sensual. It is a space that relishes the directness and crudeness of the existing steel frame, the strength and texture of the brick walls and the industrial timber floor. The mood is intense, almost visceral. As an ensemble they offer the artist, curator and their audience remarkable contrasting and complementary spaces for art and performance.'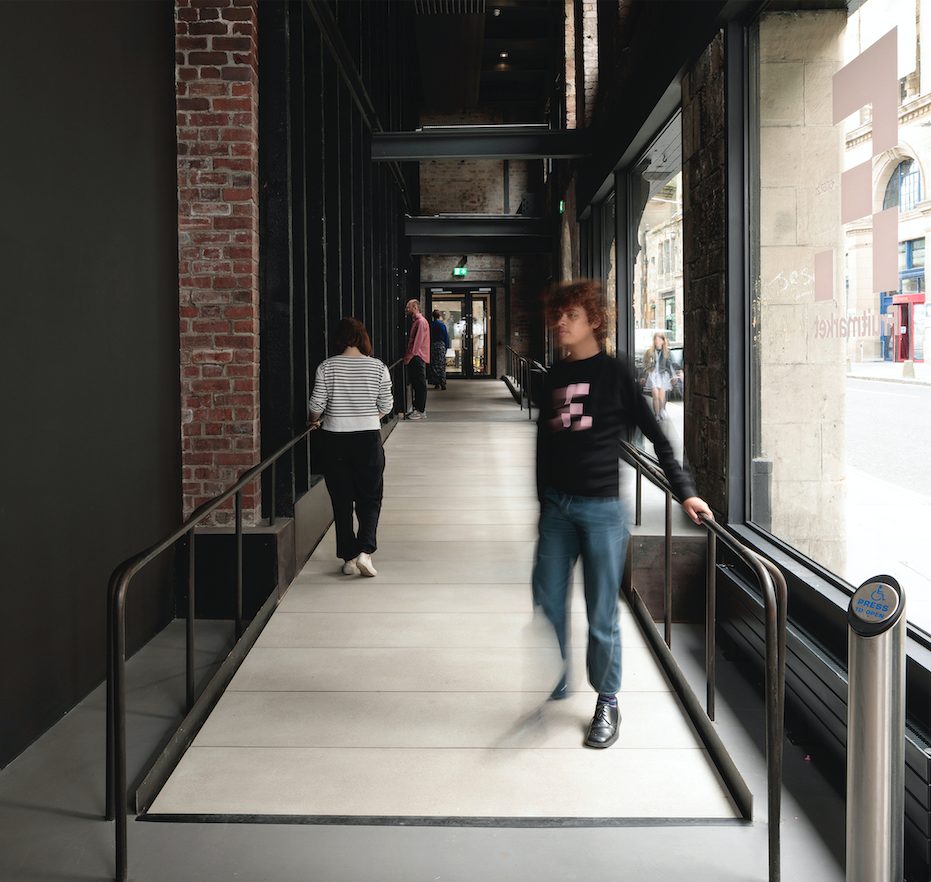 Photography by Ruth Clark
Get a curated collection of architecture and design news like this in your inbox by signing up to our ICON Weekly newsletter
---