Centred on sensory design, OPEN Architecture's open-air concert hall appears as if emerging from the landscape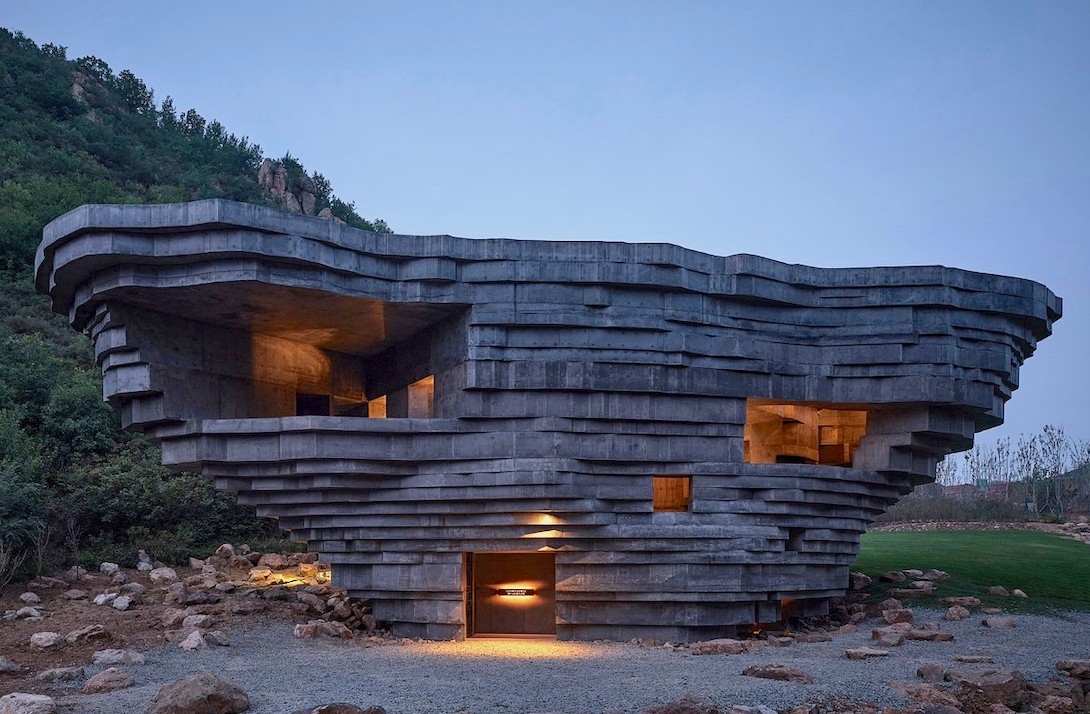 OPEN Architecture has completed the Chapel of Sound, a monolithic open-air concert hall nestled in a rural valley in Chengde, two hours northeast of Beijing.
Appearing almost like a naturally occurring rock formation emerging out of the landscape, the building is constructed from concrete enriched with an aggregate of local mineral-rich rocks. Created in collaboration with Arup, the structure is composed of an inner and outer shell, and each striation cantilevers out from the previous layer to create an inverted cone shape.
The Chapel of Sound encompasses a semi-outdoor amphitheatre, outdoor stage, green room, and a rooftop platform offering views over the mountainous landscape and nearby ruins of the Ming Dynasty-era Great Wall. While designed for the experience of music, the architects also conceived the building as a space for relaxation and connection with nature.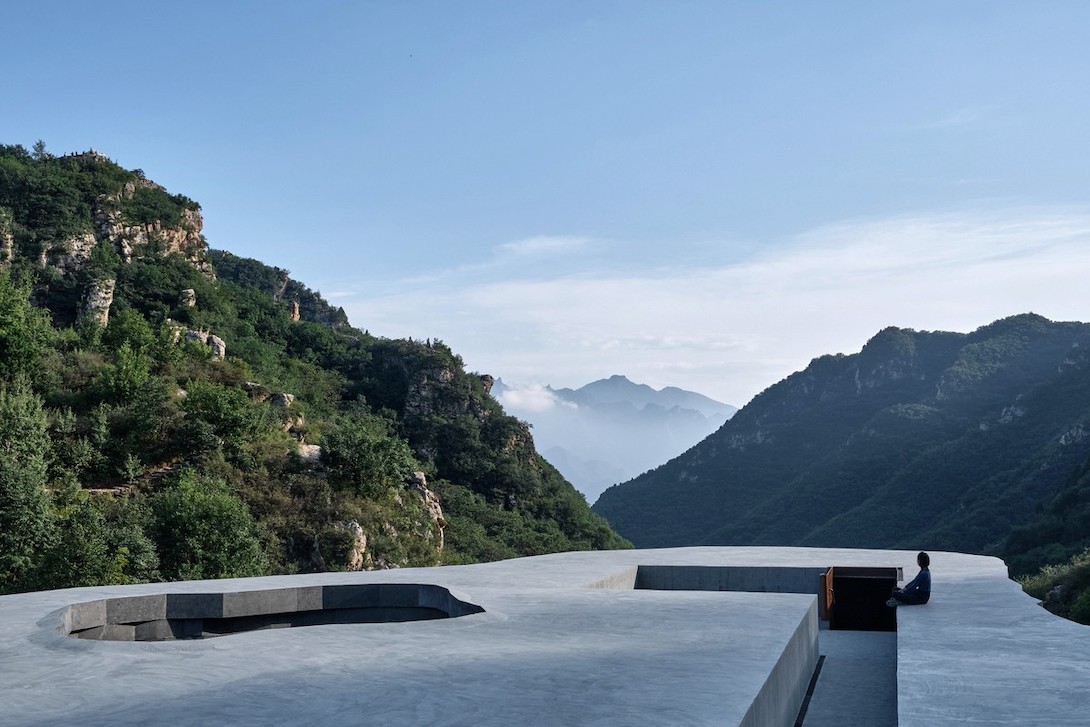 'We were very aware of the responsibility we had to contribute a thoughtful structure that fits naturally into such a unique landscape,' explain OPEN's founding partners Li Hu and Huang Wenjing. 'We wanted to create something different, and more importantly, something meaningful… The symphony of nature is what we really wanted people to experience here.'
The architects studied the behaviours of sound as an inspiration for the building form, and were drawn to the ways sound reverberates in natural spaces such as caves. Working with acoustic engineers, OPEN designed openings in the structure that act both as sound absorption areas and provide a connection with the exterior environment.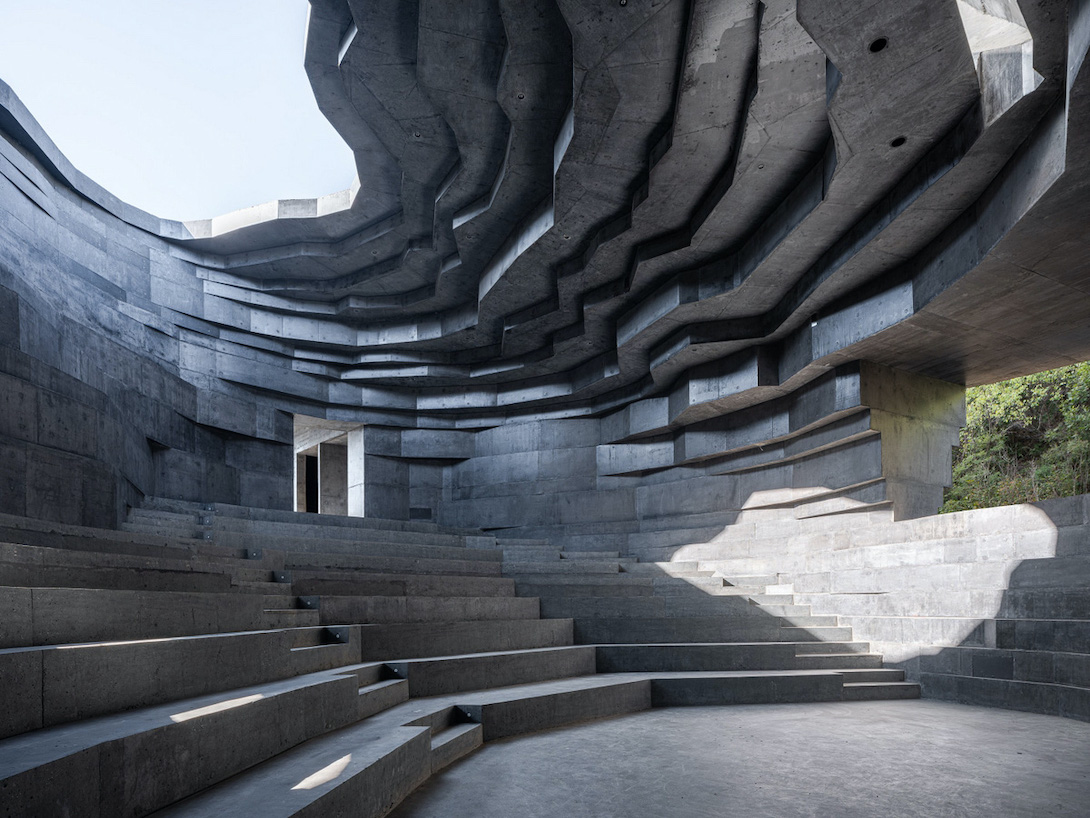 The 790 sq m open-air building includes no heating or air-conditioning, meaning the Chapel of Sound consumes minimum energy – although it is connected to the electricity grid, to enable both practical and atmospheric lighting, most of which is LED and weatherproof.
The openings of the structure allow the natural elements to come inside, including a void in the centre of the rooftop which enables daylight to enter the performance spaces. In the interior, accents of bronze for details such as handrails and doors are used to create a warm contrast against the concrete, but will inevitably weather with time.
Photography by Jonathan Leijonhufvud and Zhu Runzi
Get a curated collection of architecture and design news like this in your inbox by signing up to our ICON Weekly newsletter
---