The low-carbon project from CO Adaptive Architecture celebrates the original industrial architecture and harnesses CLT additions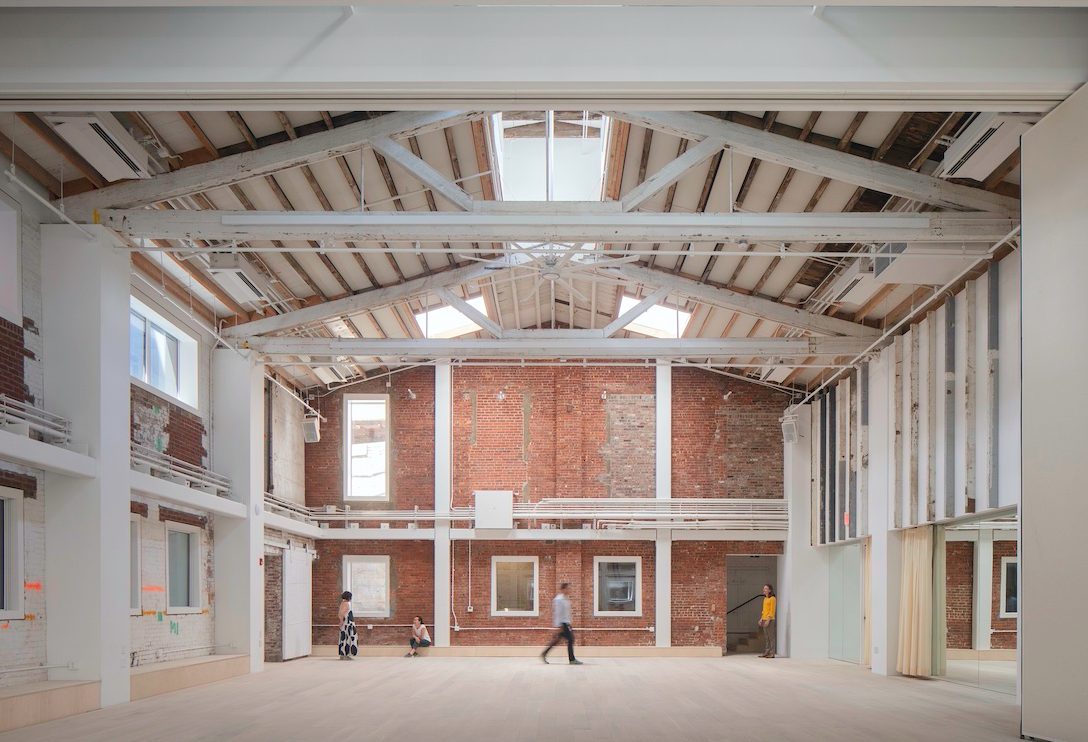 A former metal foundry in Brooklyn's Gowanus Canal district, which had also been used as a warehouse and offices, has been transformed into a new space for theatre artists by local practice CO Adaptive Architecture. Named The Mercury Store, the project harnesses the original architecture of the foundry – a 1,180 sq m double A-frame, timber-and-brick building from 1902 – to create an expansive, light-filled and flexible space. 
CO Adaptive has introduced new cross-laminated timber (CLT) insertions to the space, alongside restoring original wooden elements. Both the adaptive reuse approach and the use of carbon-negative CLT ensures The Metal Foundry is a low-carbon project. 'This is the first project in New York City to use mass timber to transform an adaptive reuse building,' says CO Adaptive co-principal Ruth Mandl, 'and we hope it will lead by example; exemplifying the capacity of mass timber to simultaneously reduce our embodied carbon and reinvigorate our ageing building stock.'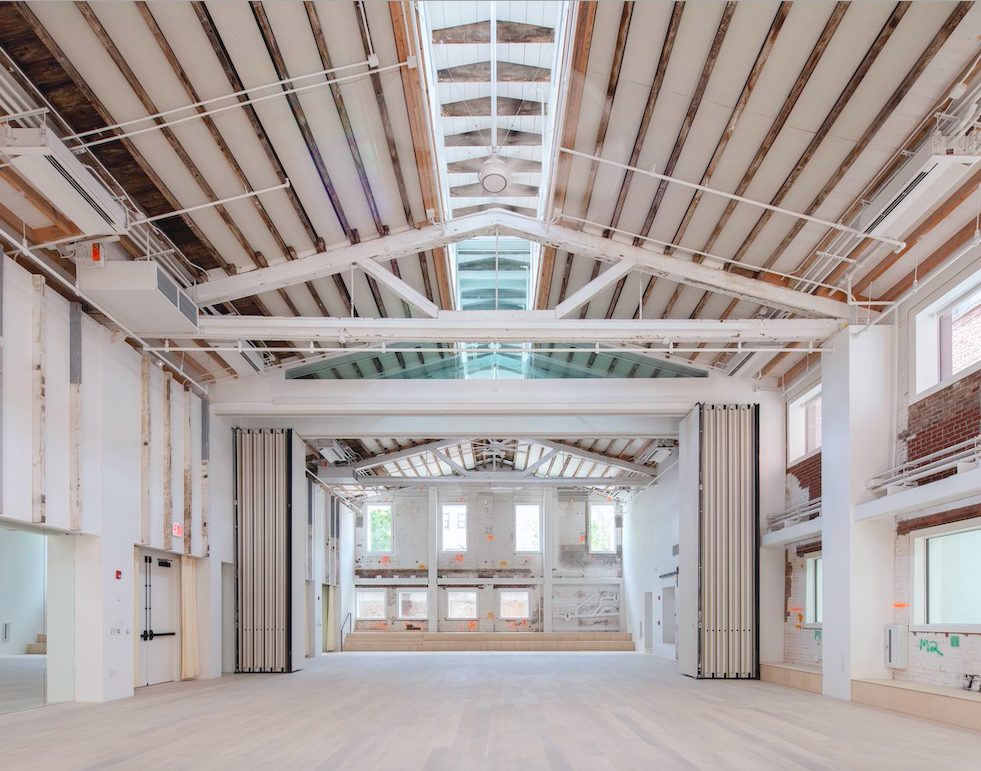 When CO Adaptive began the project, the interior was highly compartmentalised, having been used as offices. The architects subsequently turned it into an interconnected and spacious environment, designed for theatre rehearsals and performances. The Mercury Store acts as an incubator for theatre artists – giving them both space and resources to develop their work.
CO Adaptive applied new exterior insulation to the building, in order to allow interior exposure of the original architecture – including brick walls, timber trusses, and roof joists. 'Insulating the building from the exterior allowed us to expose the existing materials' warmth, texture, and history of use; we even left intact the construction spray paint annotations on the exposed brick walls,' says Mandl. 
Existing windows and skylights have been replaced or restored, and a floor in one half of the building was removed to create a double-height assembly space, where new floor-to-ceiling accordion doors can divide the room as needed. A new demountable, sprung-wood flooring was installed across the main performance space, which can be disassembled and relocated.
In the other half of the building, new CLT bleachers provide a central gathering and circulation space connecting to the upper level, where smaller studios and administrative offices are located. The entire floor structure for this upper level is made from CLT with glulam columns and girders. Removed wood joists were reinserted as balcony railing posts, and an orange metal door – repurposed from the original building – acts as a colourful divider to separate the administrative offices from the main space. Above, two new skylights maximise natural light in the interior.
CO Adaptive Architecture, led by Mandl with co-principal Bobby Johnston, focuses on a retrofit-first approach. The studio aims to create energy-efficient spaces, recycle materials where possible, reduce construction waste, celebrate heritage and embrace the circular economy. 
Photography by Naho Kubota
---